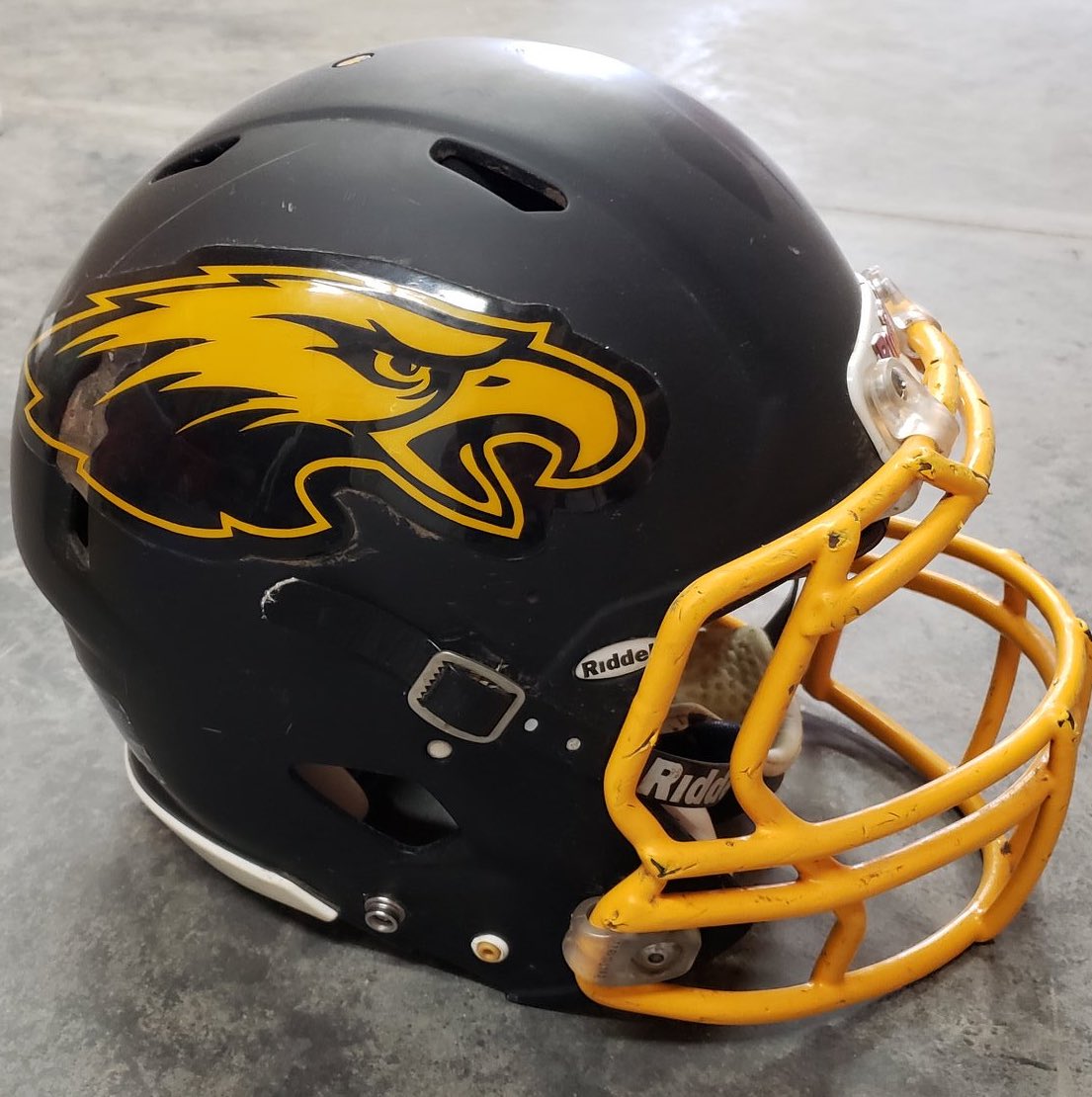 The Mid-Prairie Golden Hawk football team opens the postseason tonight when they welcome Central Lee to Wellman for the second time in 2020. This is the first time Mid-Prairie has made the playoffs since 2015. The Golden Hawks finished the regular season with a 3-3 record after a 35-12 win over West Burlington on Homecoming last week. The contest was tight at half, with Mid-Prairie leading 14-12 before they outscored the Falcons 21-0 after the break to finish the win. Kayden Reinier had 269 yards on 35 carries to go with a pair of touchdowns to lead the Golden Hawk offense. On the season, Mid-Prairie is led by Reinier with 1,025 yards, fourth most in the state, on 112 carries and 13 touchdowns, fifth most. Through the air, Vinny Bowlin is 47 of 102 for 702 yards, five touchdowns and five interceptions. His favorite target is Clarke Latchem with 13 catches for 248 yards and a pair of touchdowns. Defensively, Justice Jones leads Mid-Prairie with 53.5 tackles, ninth most in 2A.
Central Lee enters play still in search of their first win on the season. The Hawks ended the regular year last Friday with a 59-0 loss to Williamsburg. They were held to just 58 total yards in the loss while giving up 400. They also had three turnovers. On the season the Hawks are led by Dylan Steucker through the air at 83 of 153 for 814 yards, seven touchdowns and eight interceptions. His favorite target is Jaxon Betker with 27 catches  for 330 yards and a pair of scores. On the ground leading the way is Betker with 95 carries for 462 yards and two touchdowns. He is also the leading tackler with 56 and a half stops on the year, fifth in 2A. Mid-Prairie head coach Pete Cavanagh talked with KCII sports this week about getting ready for the playoffs and what he expects from Central Lee. "First time around, we took advantage of their defense loading the box and not having a safety back. That way when Kayden (Reinier) found a crease and got through the initial line it was clear sailing after that. Don't expect the same results as far as yards per carry this time. We are still going to run the football and look for balance on offense. I expect them to put the ball in the air a lot more this time. It's going to be key that we get pressure on their quarterback and if our defensive backs are up to the task, we'll be able to force some turnovers. We need to control the line of scrimmage and play up to our ability."
These two teams met in a monsoon week three with Mid-Prairie putting together convincing 49-0 win in Wellman. Reinier led the Golden Hawks in that win, setting a new school record with 316 yards and five touchdowns on just 12 carries. You can hear all of the action live tonight from Dwight G. Sattler Field in Wellman on AM 1380, FM 102.5 and KCIIradio.com, beginning with the Washington HyVee pregame show at 6:30 and kickoff at 7p.m.