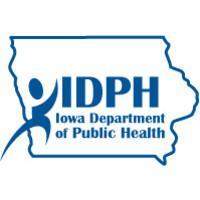 Guidance for long-term care facilities to balance resident and staff safety with quality of life have been updated. The Iowa Department of Public Health (IDPH) and the Iowa Department of Inspections and Appeals are updating the guidance to comply with new requirements from the Centers for Medicare and Medicaid Services.
The changes allow for indoor visitation at long-term care facilities in certain situations for compassionate care. It also allows increased access to services like barbers and beauticians. Compassionate care situations can include visits for a resident who recently was admitted to a nursing home and is struggling with the change; a resident who is grieving after a friend or family member recently passed away; a resident who needs cueing and encouragement to eat or drink, which was previously provided by family, and is experiencing weight loss or dehydration; and a resident who used to talk and interact with others is experiencing emotional distress with crying more frequently and seldom speaking.
The updated guidance allows for ways for in-person visits to address psychosocial needs of residents. Virtual visits can still occur. Facilities may still restrict visitation due to COVID-19 county positivity rates, the facility's COVID-19 status, a resident's COVID-19 status, visitor symptoms, lack of adherence to proper infection control practices, or other COVID-19 public health emergency factors.
For the full guidance from IDPH for long-term care facilities click here.