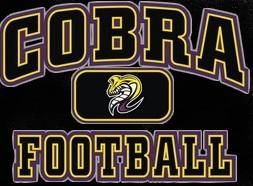 Three Sigourney-Keota football players were recently named to the all-state teams released by the Iowa Print Sports Writers Association.
Brady Duwa was a ball hawk defensive back that landed him on the first team. The junior led class 1A with nine interceptions including taking one 70 yards to the house. He also recorded 16.5 tackles and had 10 touchdowns offensively. J.D. Stout and Dawson Baumert were named to the second team offense. Stout ran all over opponents finishing with 1,490 rushing yards that is fourth in the state and he reached pay dirt 23 times. Baumert was the anchor of an offensive line that paved the way for the second best rushing attack in the state with 3,499 rushing yards.
The Cobras finished the 2019 campaign with an 8-1 record.