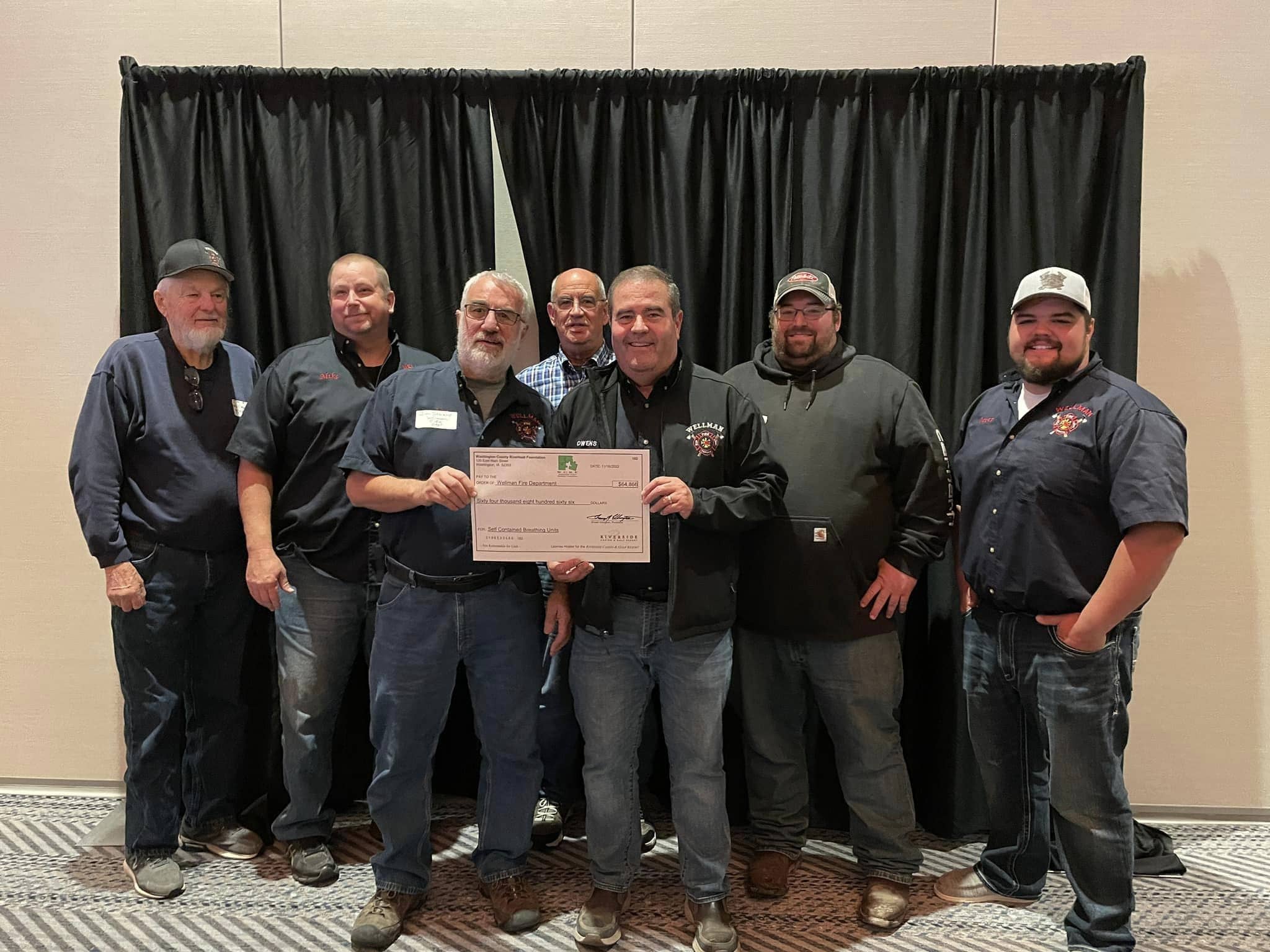 Last week, the Washington County Riverboat Foundation (WCRF) held their benefit event at the Riverside Casino to hand out spring and fall grants to deserving organizations.
The Wellman Fire Department was the lucky recipient of a grant totaling $64,866 which they plan to use for new SCBA packs. An SCBA, or self contained breathing apparatus is worn by firefighters to protect their airways from toxic gas and harmful chemicals resulting from a fire. With their current equipment set to expire, the Wellman Fire Department hopes to have the new gear by the end of February.
Firefighter Tracy Owens gratefully accepted the grant, adding "In a small community, that kind of money, it takes a long time to raise that. This is a very big boost to the Wellman Fire Department. It's a piece of equipment we hope we don't need, but we got to have it."
WCRF is a non-profit organization established in 2004. They have donated over $3 million dollars this year alone, including 17 spring grants, 14 fall grants, and 8 municipal grants.