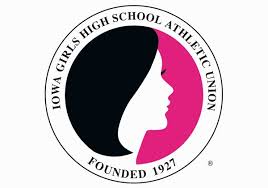 It was a two day girls basketball tournament to start up the new campaign in Lone Tree over the weekend and three area teams competed in the annual 4 Corners Shootout. 
Highland split a pair of contests by beating Keota 45-22 on Friday and then dropped a 49-43 affair against Iowa Valley the next night. In the Eagle game, the Huskies got going early with a 13-2 advantage after one and a 20-4 lead at half that continued to grow in the final 16 minutes. Abbi Stransky hit four triples to lead the team with 18 points while dishing out four assists and three steals. Sarah Burton added eight points, nine rebounds, and five steals. Emma Soukup chipped in with eight points and four steals. Highland turned the ball over 23 times in the loss to the Tigers in a game that they led 35-30 heading into the fourth. Jessica Kraus paced the scoring with 13 points and seven boards. Stransky recorded nine points, nine rebounds, and seven assists.  
Lone Tree also went 1-1 in the tournament by having a hard time against Iowa Valley losing 68-30, but then bounced back to defeat Keota 38-29. Outscoring the Lions 36-9 in the second half allowed the Tigers to pull away in game number one. Lone Tree was minus 20 in the turnover margin, but Kasey Chown registered a double-double with 12 points and 10 rebounds. The senior combined that with a 14 point outing against the Eagles while Avery Lisk and Riley Krueger added nine apiece. The Lions had a 22-14 lead at intermission and held serve in the second half. 
Highland and Lone Tree start the year 1-1 while Keota is 0-2.