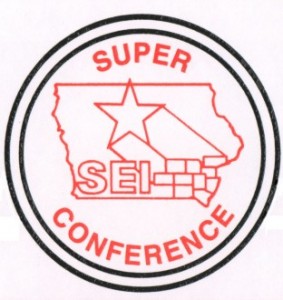 The Hillcrest Ravens and Columbus Wildcats met on the baseball and softball diamonds Thursday in Columbus Junction with each school scoring a victory. The Raven baseball team was a winner by an 18-0 score in five innings. The Ravens got on the board in every inning but the third, scoring twice in the first, once in the second, eight times in the fourth and seven times in the fifth to end the contest early. Offensively, 12 different Ravens crossed home plate in the game, and eight drove in a run. Luke Schrock was three for five with three driven in. London Schrock also drove in three, Eli Ours knocked in a pair. Eighth grader Seth Ours made his Hillcrest pitching debut and recorded the win, throwing a one-hitter while striking out seven. The Ravens are 4-4 on the season, Columbus is now 0-7.
The Columbus softball team recorded a three inning win over Hillcrest 12-0 on Thursday. The Ravens got their only hit against Wildcat starter Libby White in the first inning with a one out single from Madeline Fox. After Hillcrest was turned away in the top of the first, the Columbus offense went to work. The Wildcats scored five times in the first on four hits, put up four  more in the second and three in the third to end the game early. Eight of the starting nine for Columbus had a hit, seven of the nine scored a run, led by Michelle Diaz with two hits, two runs scored and two driven in including a two run homer. She spoke with KCII sports after the game about her home run.
Diaz
Lily Coil and Jocelyn Fulton also scored three times and Emma Milder had an RBI. White got the win in the circle, throwing three innings, giving up just one hit and striking out a pair. Columbus is now 3-7 on the year, Hillcrest falls to 0-7.