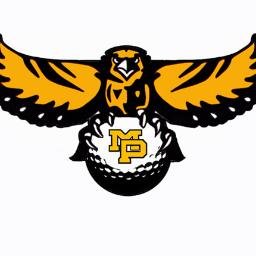 The Mid-Prairie boys and girls golf teams continue the River Valley Conference schedule Monday. The Golden Hawk girls will be on their home course in Kalona to entertain the West Liberty Comets and West Branch Bears. Last time out, the Hawks were clipped by Wilton 217-223 last week. Madelyn Bender had the top Mid-Prairie score with a 50. On the season the Hawks are led by Bender with a 59 average per nine holes.
West Liberty was last on the course Friday at the Wahkonsa Invitational where they were sixth of 10 teams with a score of 444. Aly Hamed leads West Liberty for the year with her average of 54 per nine holes.
West Branch topped Wilton a week ago 211 to 219. Savannah Sexton led the way with a 48. On the year, the Bears are paced by Sexton with her 49 average per nine holes.
The Mid-Prairie boys come into the night with off a seventh place finish at West Liberty on Tuesday. The Hawks shot 366 as a team. Dominic McCain led Mid-Prairie with an 81, taking seventh individually. McCain leads Mid-Prairie for the year with a 40 average per nine holes.
West Liberty last played Friday when they were beaten at home by Tipton 168-195. Ty Jones is best for the Comets with his 51 average. Action in both meets starts at 4p.m.