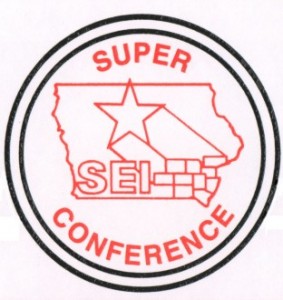 The Winfield-Mt. Union and Highland track teams competed at the Dave Aamodt Relays in Mediapolis on Tuesday night.
The Highland girls placed seventh out of eight teams with 45 points while Danville took home the team title with 138. Sarah Burton had the second best leap in the long jump (16'6.25'') and Dani Laughlin was fourth in the same event (15'6.25''). The shuttle hurdle relay team placed second (1:25), Addy Kleopfer fourth in 100m hurdles (19.73), Laughlin fifth in 100m (13.63), and Angelina Roling fifth in 800m (3:19). WMU placed eighth with 37 points. Bradie Buffington bested the whole field in the shot put with a heave of 35'5'' and she was also fifth in the discus (81'3''). Keetyn Townsley finished second in the 100m hurdles (18.90) and Morgan Grelk was second in the 400m hurdles (1:20).
The WMU boys placed seventh with 31 points and Mediapolis won their own meet with 115. Three events were runner-up including Dane Sweezer in the 110m hurdles (16.88), Brody Barton in the 1600m (4:59), and the 4x800m relay (9:22). Highland nabbed eighth place as a team with 21 points. The 4x200m relay was second, Brenton Bonebrake fourth in the high jump (5'8''), and Connor Grinstead fifth in 200m (23:53). 
Full results can be found below.