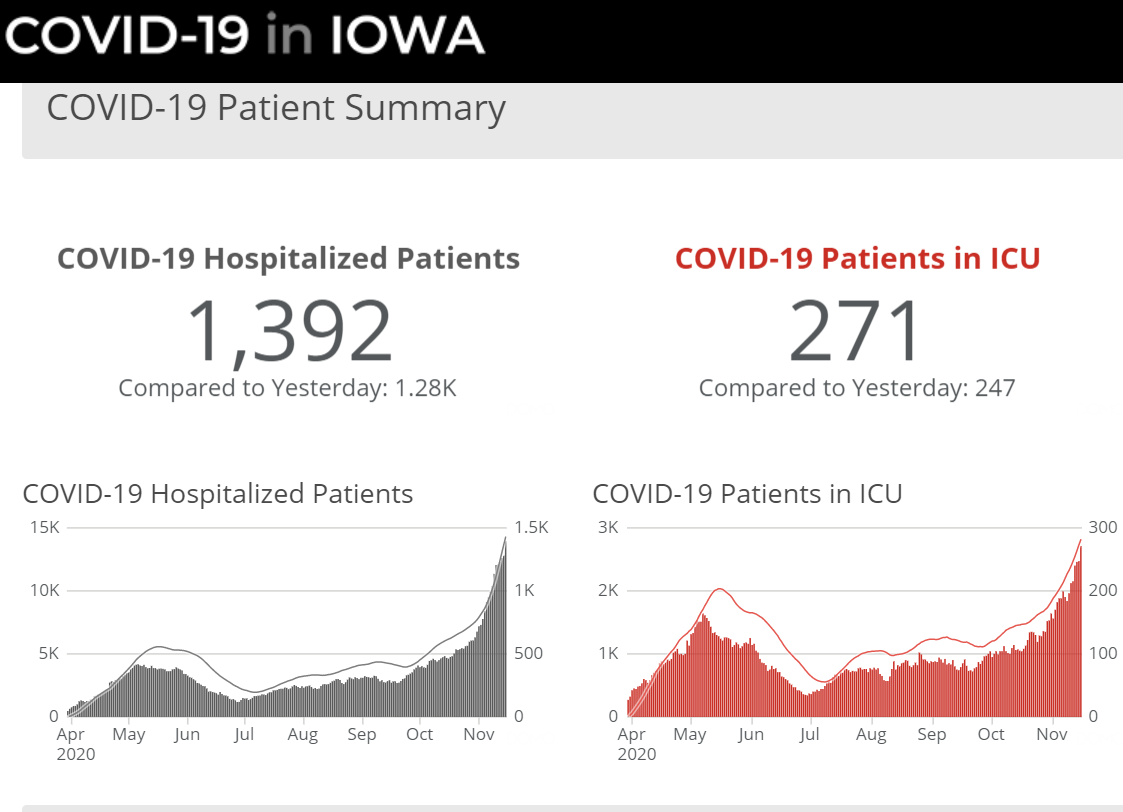 Iowa has had 187,055 people test positive for the novel coronavirus as of Monday at noon, with 1,991 deaths and 108,182 people have recovered. As of Monday, Iowa had 1,392 hospitalized patients with 271 people in intensive care and 123 on ventilators. That's a new high for people hospitalized in the state.
In Iowa, children account for 10% of the cases and 2% of those who are hospitalized. People in their 60's account for 10% of the cases and 22% of the state's hospitalizations. People 70 or older account for more than half of the state's hospitalized patients (53%) and only 10% of all cases. In Iowa, 26% of the cases are in young adults between 18- and 29-years-old (2% of hospitalizations); 30- to 39-year-old people are 16% of the cases and 4% of those in the hospital; and those in their 40's and 50's are 28% of the cases and make up 17% of COVID-19 patients.
Washington County Public Health Director Danielle Pettit-Majewski is urging people to take steps to prevent the spread of the virus, "It's really important that we keep our gatherings small, wear our masks, wash our hands, social distance." On Monday, Washington County's 14-day positivity rate was 17.7%. And the county has added 184 cases in the last week alone.