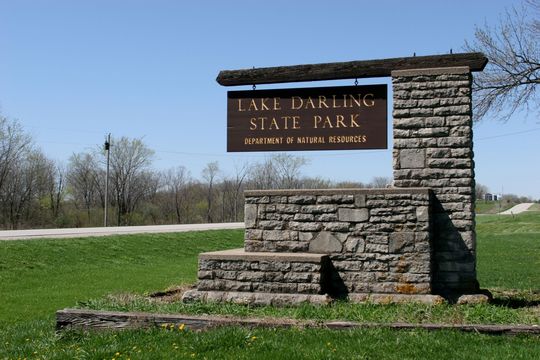 Contract: IA Park: 610109
Those looking to go swimming at Lake Darling should be aware of the heightened levels of E. coli and microcystin at this time. Recent tests from the Iowa Department of Natural Resources found Lake Darling's levels for microcystin were at 10 micrograms per liter of water, above the recommended level of 8 micrograms.
Microcystin, also known as blue-green algae, can have adverse effects to the liver if contaminated water is consumed, skin irritation if the algae comes in contact with skin; or if the water droplets are inhaled, the algae can cause an individual to experience a sore throat, cough, chest pains, asthma-like symptoms, or even allergic reactions. According to the Iowa Department of Public Health, symptoms can take a week to show up after initial exposure. IDPH recommends individuals not swim in lakes with higher microcystin levels and never drink untreated water.