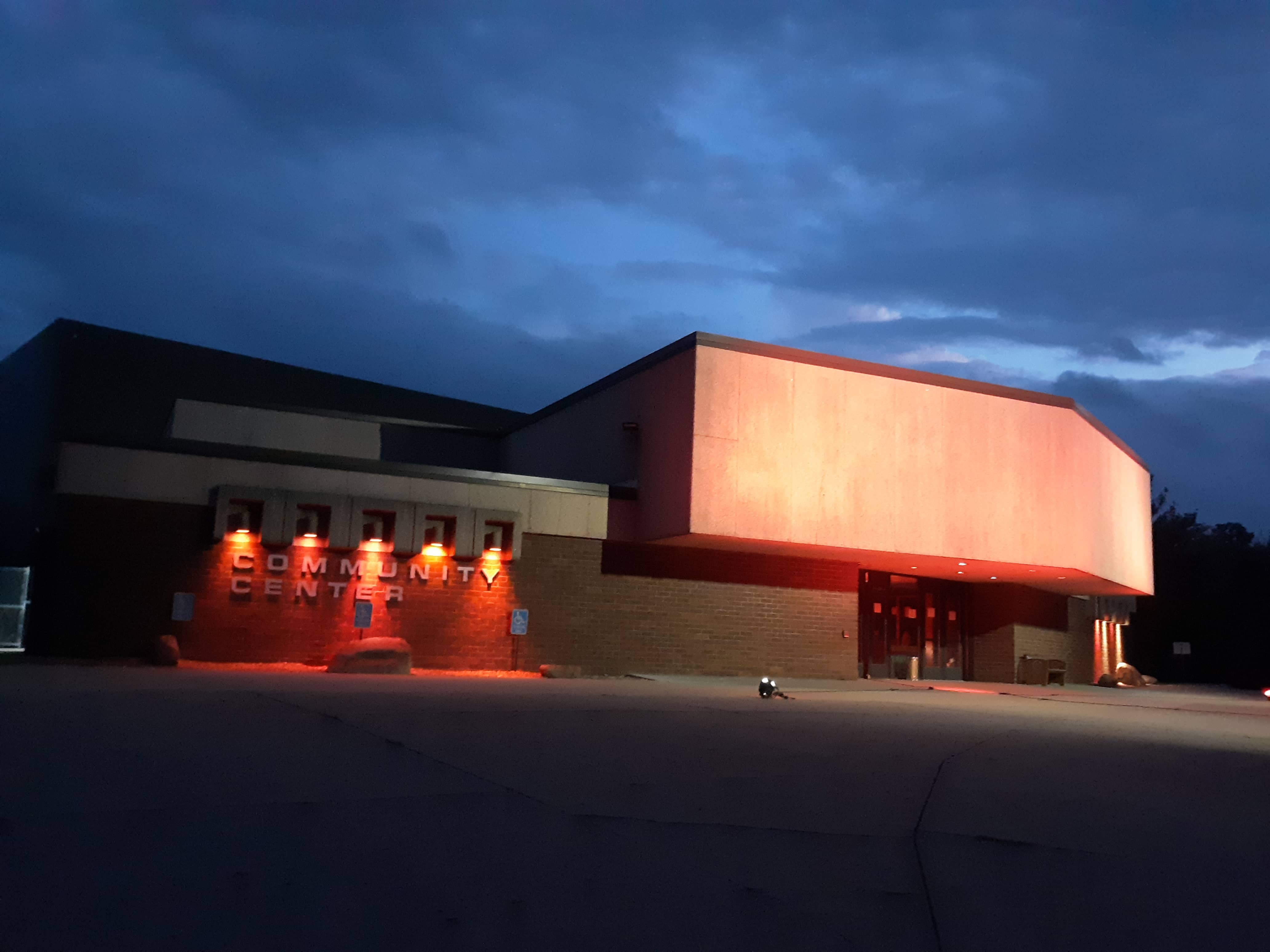 The Washington Community Center was in glowing red lights Tuesday as part of the #WeMakeEvents September 1 observance. The #WeMakeEvents is a coalition of businesses, unions, and live events workers with the aim to raise awareness of how the live events sector and staff have been impacted by closures during the COVID-19 pandemic. Across the country over 1,500 locations including venues and homes were aglow in red light for the #RedAlertsRESTART.
Washington Community Center Facility Manager Cat Nelson said it's important for theaters of all sizes, "I've been a veteran of the entertainment industry for 20 years. And so, for me, this is personal. These are my colleagues from over the decades. This is my industry. This is my whole entire life. So, knowing that most of them are all out of work, that theaters are closed, that no one is going to work until 2021, I just wanted to show that even in small, rural Iowa I support them, and that we're thinking about them."
Nelson says that live events employ over 12 million people and contributes over $1 trillion annually to the U.S. economy. She adds that 96% of companies have cut staff and/or wages during the pandemic, and 70% of theaters are closed until next year. When theaters can safely reopen, Nelson encourages people to check out the arts, "Try to support the arts when it's safe. It's going to be awhile before it's safe, but once it is safe to get back out there try to get out there and support the theaters, they've been really hit hard."
The Washington Community Theater that operates out of the Community Center has cancelled its fall show, and the Community Center will not reopen until next year.