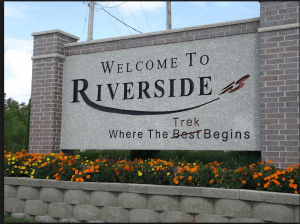 An apartment complex tax increment financing (TIF) rebate was discussed at the recent Riverside City Council meeting.
Brad Akers and Dan Sweeting proposed that they receive a 100% TIF rebate for 10 years for a 26-unit apartment complex to be built with about 2,800 square feet of commercial space. With the residential space assessed at $2.7 million and the commercial space assessed at $300,000, a total tax alleviation for 10 years would be $474,315.75.
Council member Bob Schneider said he wasn't comfortable with a 10 year measure, and council member Jeanine Redlinger echoed his thoughts, "Somehow it seems different to me giving a tax rebate to residential where people are paying rent and sharing in the cost of taxes, and giving one to a commercial business."
Council member Robert Weber said the community needs rental housing, and the council approved to do a 100% rebate for the first seven years, 90% for the eighth year, 70% for the ninth year, and 50% for the tenth year. Akers and Sweeting plan to break ground on the complex this spring, located at 1096 Walnut Avenue off of Highway 22.