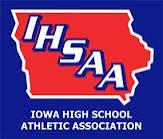 A pair of area runners finished outside the top 30 of the Class 1A race at the state cross country meet in Fort Dodge. Turner Klein of Keota and Gavin Bencze of Winfield-Mount Union took part in the final race of the day at the Lakeside Municipal Golf Course.
Klein finished his season with a time of 17:38.9, the 33rd best result. He had posted sub-17 minute times during his final two regular season races of the year. He was the ninth runner since 1978 to represent Keota at the state cross country meet and the first since Trevor Draisey qualified five years ago.
Bencze, last week's KCII Hedge Above Lawncare Athlete of the Week, concluded his high school cross country career with a third straight trip to Fort Dodge. He recorded a time of 18:24, placing 84th overall. His performance was over a minute slower than last season, placing 17th with a time of 17:17.Bencze finished in 22nd place as a sophomore, running a time of 17:25.
The Class 1A race had 138 runners from 39 schools. North Union's Riley Bauer won the Class 1A individual state championship with a time of 16:09.