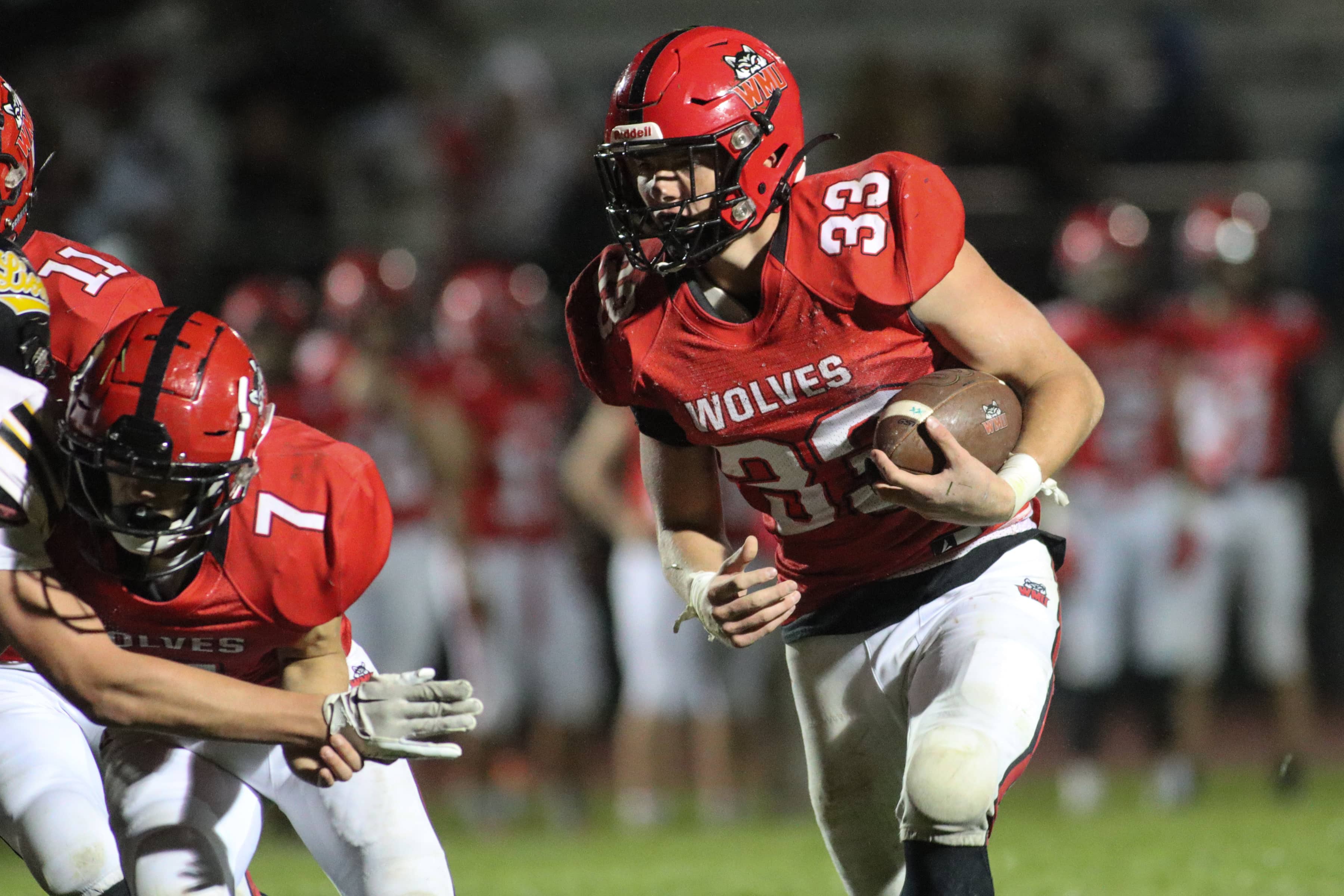 The Winfield-Mount Union Wolves continue to make their case as one of the best 8-man football teams in the state, as second-ranked WMU defeated another state playoff team from last year by rolling past Montezuma 70-20 on the road Saturday. It was all Wolves from the start, racing out to a 20-0 lead after a quarter of play and leading 42-0 at halftime.
The game was another showcase for senior star Cam Buffington, who had 15 rushes for 139 yards and two touchdowns. But that was just the appetizer. Buffington also caught eight passes for 246 yards and four TDs, adding to what is now the second-most all-purpose yards in the state.
Winfield-Mount Union junior quarterback Jake Edwards ended up with 300 total yards passing and completed 12 of 18 attempts. The defense was led by senior Cole Milks' 10 tackles, while sophomore Gabe Cummings and juniors Cooper Buffington and Lane Genkinger all had sacks for the Wolves on their way to holding a Montezuma team that was averaging over 58 points per game to just three touchdowns and only 187 yards gained.
Along with improving to 4-0, WMU wins its third game against a team that reached last season's playoffs. Winfield-Mount Union next faces English Valleys for homecoming this Friday night.