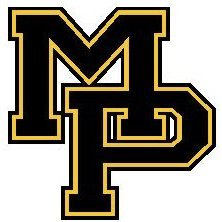 The Mid-Prairie Golden Hawk baseball and softball teams are both in action tonight at home for non-conference play. The Golden Hawk softball team is 1-0 this year after a 12-8 win over Keokuk on the road Tuesday. Mid-Prairie hit .347 as a team last year, with a .389 slug percentage and .438 OBP, scoring 140 runs. Leading returner is Madeline Schrader with her .451 average and 34 runs scored, both team bests. Dakota Mitchell had 39 hits and Sydney Knebel 25 RBI to lead Mid-Prairie. The Hawks had seven players hit over .300 last year. In the circle, Mid-Prairie had a team ERA of 4.02, 1.54 WHIP and .313 opponent batting average against. Knebel started 17 games last year, working 122 innings, giving up 153 hits, 75 runs, walking 21 and striking out 85, for a 3.44 ERA.
Tonight's opponent for the Hawks, Mt. Vernon is 1-1 this year after splitting a Monday doubleheader at Solon with a 5-4 win and an 8-0 loss. The Mustangs are ranked No. 5 in Class 3A in the first poll of the season from the Iowa Girls High School Athletic Union. They won 36 games and the Class 3A State Championship a year ago. Mt. Vernon hit .347 as a team with 368 total hits, 281 runs scored, 93 walks and 146 strikeouts. They are without three of their top four bats in the lineup from 2022, but do return Addison Gookin with her team best .500 average, with 63 hits and seven homers. In the circle they piled up a 1.41 ERA in 254 innings, with a .180 opponent batting average, giving up 182 hits, 51 earned runs, walking 48 and striking out 238. They lose all-stater Jenna Sprague who led them with a 27-2 record and will turn to Gookin with her 9-2 mark last season. These two teams met last May in Mount Vernon with the Mustangs scoring a 10-0 win.
The Golden Hawk baseball team is looking for a bounce back Thursday against a 4A opponent in Bettendorf. Mid-Prairie is 2-2 on the young season after a 3-1 loss to Monticello on Monday. The Hawks are ranked No. 2 in Class 2A in the first poll of the year from the Iowa High School Baseball Coaches Association. Mid-Prairie is hitting .222 to start the year with 24 total knocks, 17 runs scored, 18 walks and 32 strikeouts. Dylan Henry and Karson Grout are out to hot starts, both over .300 with Henry's .455 average leading the team. They each have five hits, Grout has three RBI and a homer. On the mound, the Hawks have a 4.41 team ERA with a .241 batting average against, 26 hits, 17 earned runs, 15 walks and 34 Ks. Brock Harland and Carson Pence have recorded a pitching win a piece and two total earned runs between them.
Bettendorf is 5-0 this year with wins over Burlington, Iowa City West, Ankeny and Solon twice. The Bulldogs are hitting .318 as a team with 50 hits, 41 runs scored, 23 walks and 33 strikeouts. Wrigley Matthys is red hot at .600 with 12 hits, 10 runs scored and seven RBI all team high marks. Eight players are hitting over .300. Bett has a 3.41 team ERA, with TJ Eikenberry at 2-0 this year and a 1.91 ERA. Luke Bohonek and Keegan Lerschen each have a win. These two teams have never met. Both games start at 7p.m. tonight in Wellman and Kalona.