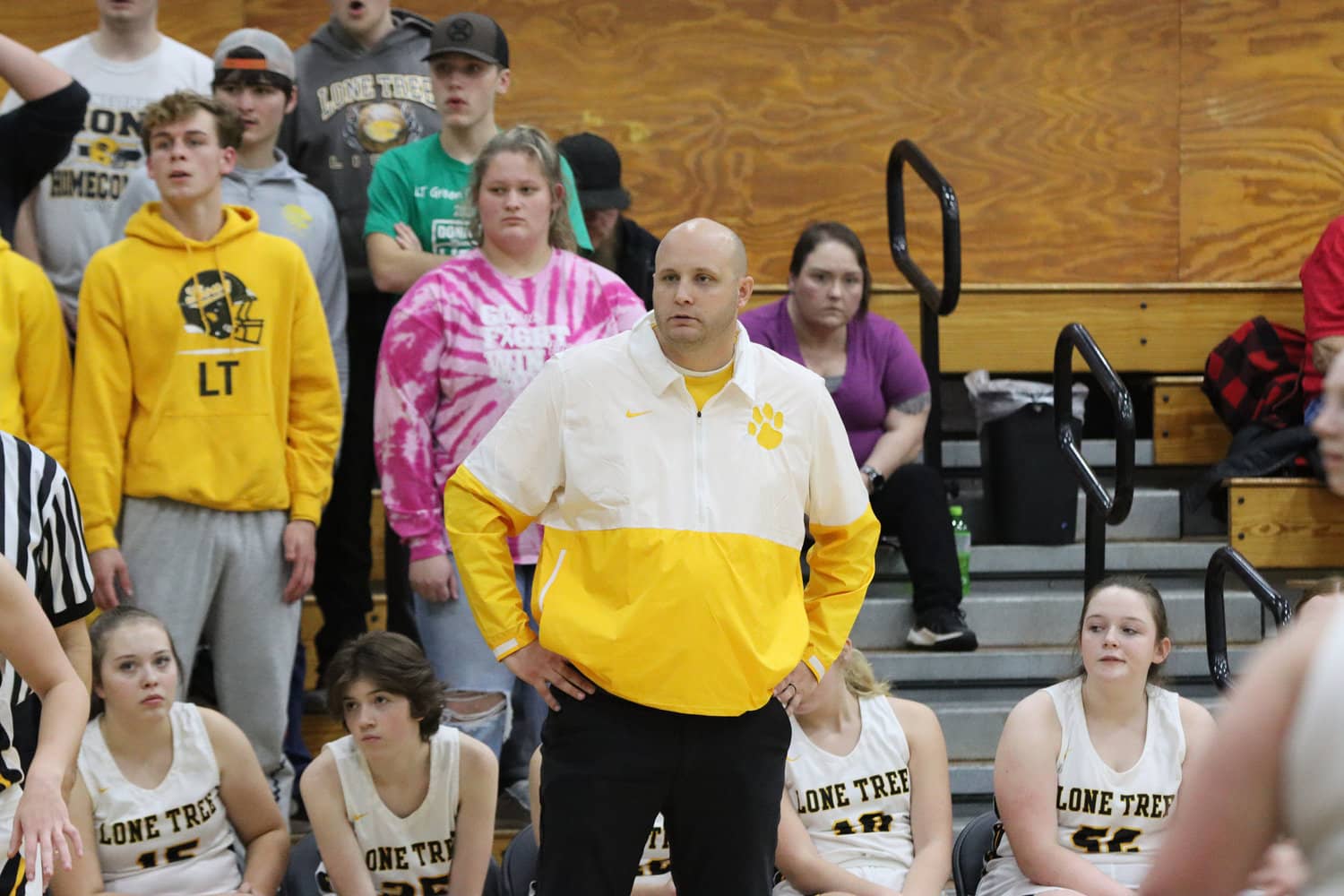 Photo Courtesy of Jeff Yoder
A local coach will have the honor of taking a team into the Iowa Basketball Coaches Association All-Star Games later this month. Lone Tree girls head man Ryan Shelman got the call to help lead the Southeast Iowa girls roster which includes Ellah Kissel from WACO along with players from Mediapolis, West Burlington, Iowa City West, Pleasant Valley, Bettendorf, North Scott, Mt. Pleasant, West Liberty, and Centerville. Shelman will coach alongside Clear Creek Amana's PJ Sweeney.
During his time with the Lady Lions, over the last three seasons, he has compiled a 24-37 overall record, including a 13-9 mark this season. The IBCA Pizza Ranch All-Star Games will take place Saturday, March 25th at Dallas Center Grimes High School. Along with games that include boys and girls teams from the northeast, northwest, southeast and southwest regions of the state will be a three point contest and other activites.