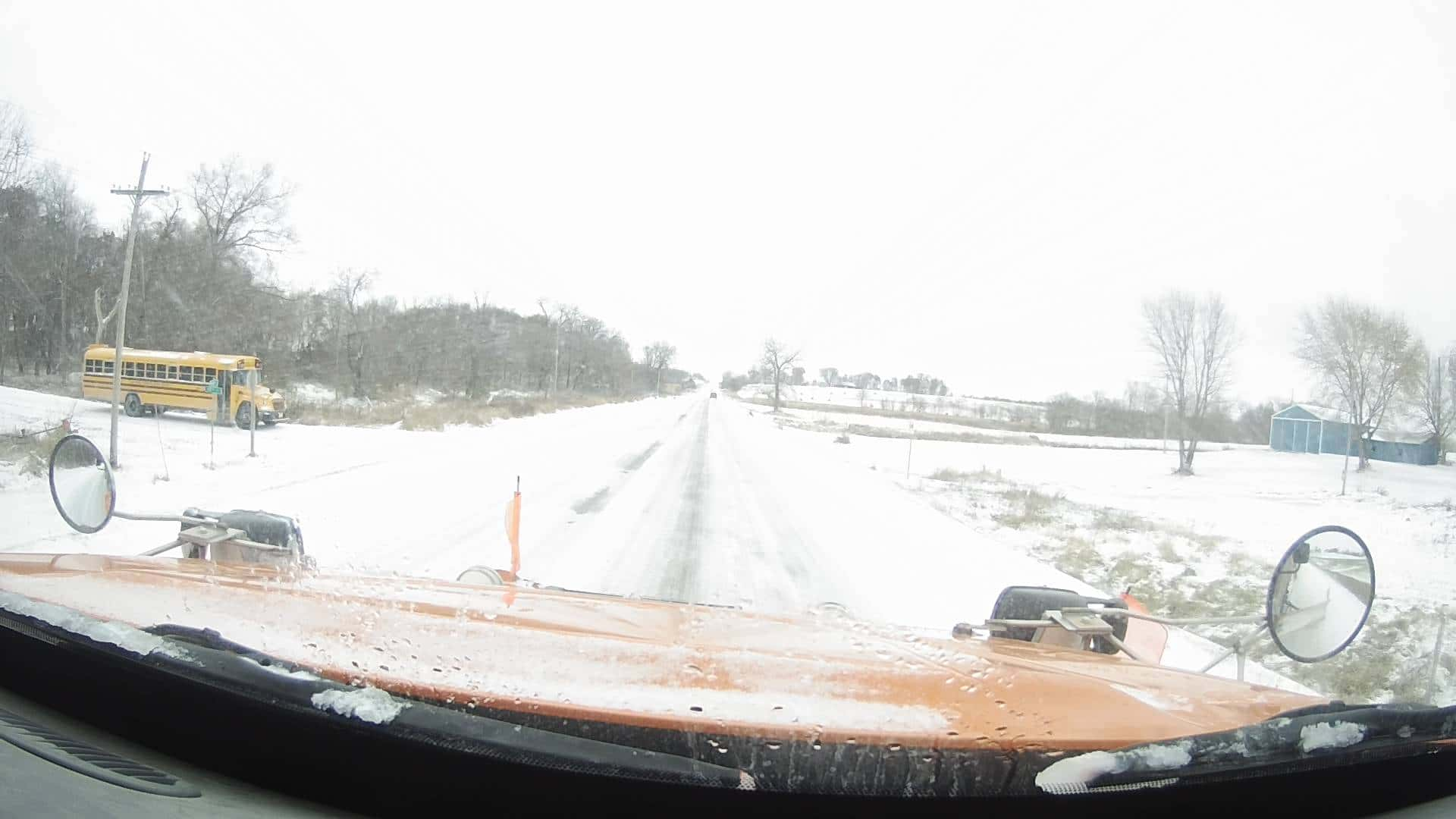 IDOT plow camera image at 9:20 a.m. Monday on Highway 1 near Kalona.
As the weather made it's turn toward a new season last week, the KCII Severe Weather Action Team is getting ready for the upcoming winter by participating in a webinar with the National Weather Service. The Media Winter Weather Resources Webinar, hosted by the Iowa Bureau's of the NWS is Tuesday, November 15th from 1:30-2:30p.m. Presenters include Craig Bargfrede, Iowa Department of Transportation Winter Operations Administrator, Andrea Henry, Iowa Department of Transportation Director of Strategic Communications, Alex Dinkla, Iowa State Patrol Public Information Officer and Chad Hahn from the NOAA and NWS Des Moines office.
State authorities will discuss their plans for the upcoming winter season and protocol for responding to each unique storm. They will also share the best way for media agencies to get information, introduce available resources for media outlets and allow a chance to ask questions of state officials.
The KCII Severe Weather Action Team will bring you up-to-the-minute information when severe winter weather strikes southeast Iowa including weather advisories, cancellations and delays and updated road conditions on-air following each weatherology forecast, online at KCIIradio.com and through KCII's social medial platforms. The one to count on for severe winter weather coverage, first, fast and accurately is KCII.