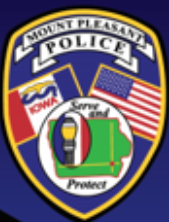 On Saturday, September 17, just after midnight, the Mount Pleasant Police Department and Henry County Sheriff's Office responded to reports of a shooting at 500 N. Hamlin Street.
Following the 12:29 call, officers arrived at the scene to find a male victim with a gunshot wound. He was taken to Henry County Health Center, but was later transferred to the University of Iowa hospital. The victim's identity and current condition are unknown at this time.
21-year-old Tanner Box was arrested on the scene and charged with attempted murder. KCII will release more information when it becomes known.