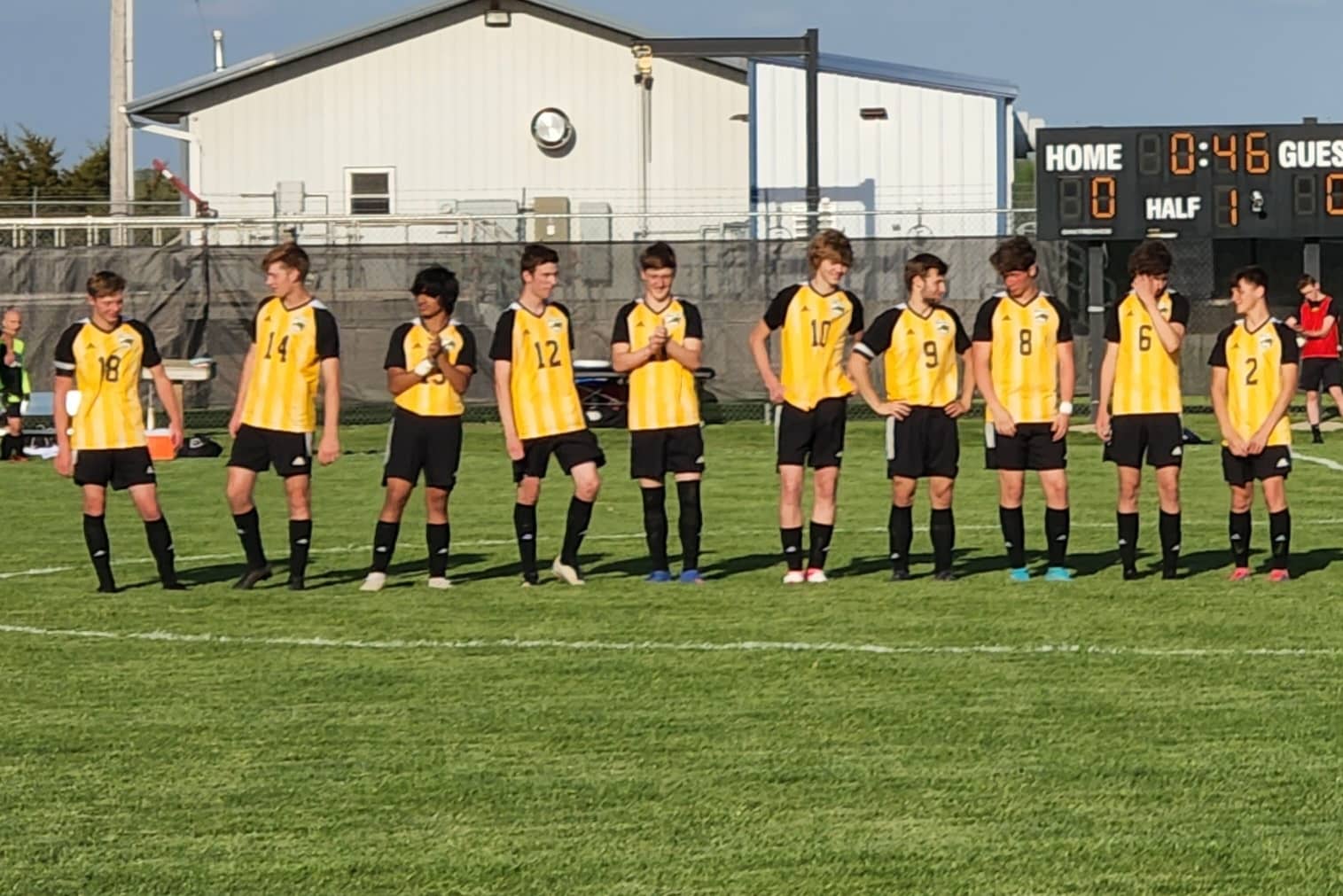 The Mid-Prairie Golden Hawk boys soccer team will meet an old nemesis on the tournament trail tonight when they travel to the Muscatine Soccer Complex for the Class 1A substate semifinals against No. 13 West Liberty. Mid-Prairie is 11-3 on the year, fresh off of a 1-0 rivalry win in the opening round over Hillcrest Academy with the winning goal coming from Owen Trimpe while Justice Jones and the Golden Hawks turned in the shut out on the defensive side. On the year, the Hawks have outscored their opponents 69-13 including nine defensive shut outs. Individual leaders include Jack Pennington with 14 goals while Gunnar Gingerich and Alex Bean each have 11. Trimpe has a team best 10 assists. In goal, Justice Jones has worked 900 minutes, saving 52 shots and giving up 13 goals for an 80% save percentage.
West Liberty is a matching 11-3 this year. They were 5-3 winners over Prairie City Monroe to open the tournament Wednesday behind a hat trick from Juan Mateo. They are ranked No. 13 in Class 1A in the final poll of the season from the Iowa High School Soccer Coaches Association. On the season the Comets have outscored their opponents 69-22 including five defensive shut outs. Jahsiah Galvan is the team leader with 26 goals, eighth in 1A, his 13 assists are best on the team and 10th most in 1A. In goal, Ruben Meraz has worked 640 minutes, saving 22 shots while giving up eight goals for a 73% save percentage.
West Liberty has won 15 of the last 16 in the series, the only non-victory, a 2013 1-1 draw. This includes last week's match that saw the Comets take the contest 1-0 at Memorial Field on a Diego Sanchez goal. The winner will advance to Wednesday's substate finals. Action starts tonight at 6:30 at the Muscatine Soccer Complex.