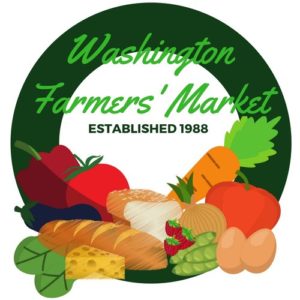 Downtown Washington is the place to be this evening as the farmers market season concludes and two other events are being held.
This farmers market season has been filled with lots of food and craft vendors, the inaugural "Farm Fables" free children's book giveaway, the SNAP Double Up Food Bucks program, and featured food trucks. The market lasts from 5-7:30 p.m. at Central Park. You can also indulge your sweet tooth with the Washington Chamber of Commerce's third annual "Choctoberfest" event from 5-8 p.m. around the square with registration at the bandstand. Cost is $5 to sample chocolate and other sweet treats and beverages at 14 businesses, and you can fill out a passport for the chance to win a downtown business gift basket.
The chamber is also partnering with Washington County Hospital and Clinics for their "V-I-Pink" event to recognize Breast Cancer Awareness Month. Participants will get a swag bag and map of participating businesses that will be highlighting some of WCHC's specialty areas. More information on these events can be found in this story at kciiradio.com.