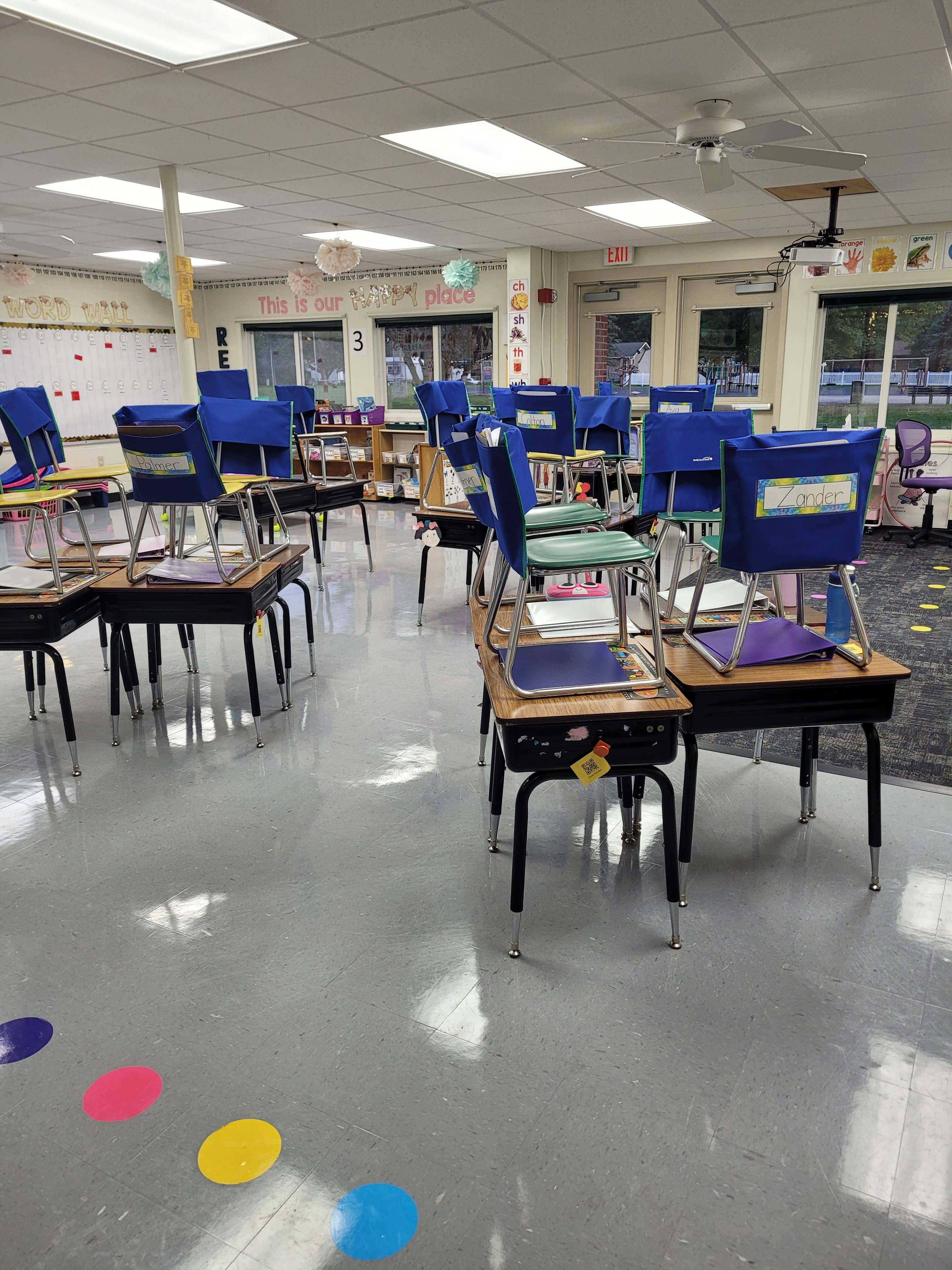 The Mid-Prairie School Board toured the district's buildings in Kalona Monday to review possible expansion opportunities.
Mid-Prairie East Elementary Principal Greg Jergens led the board through the school to look over summer improvements and review future proposals. They include the addition of new classrooms and restrooms to the north and east wings and a new gymnasium and storage room addition to the north wing. Estimated costs for the seven proposed improvements range from $210,000 to $1.97 million. Middle School Principal Rob Hruby led a tour of the middle school to review nine proposed improvements. These options include classroom and office additions and common area renovation, construction of a new gym and renovation of existing gym into a band room and two special classrooms, family and consumer science classroom renovations and band and storage room addition. Costs for these projects estimate between $300,000 and $4.08 million. Much of the discussion for the facilities plan focused on projections of borrowings performed by banking company Piper Sandler on general obligations and revenue bonds and priorities for the various projects presented. 
The board will tour the high school and West Elementary in Wellman during their next regular meeting on September 27th.