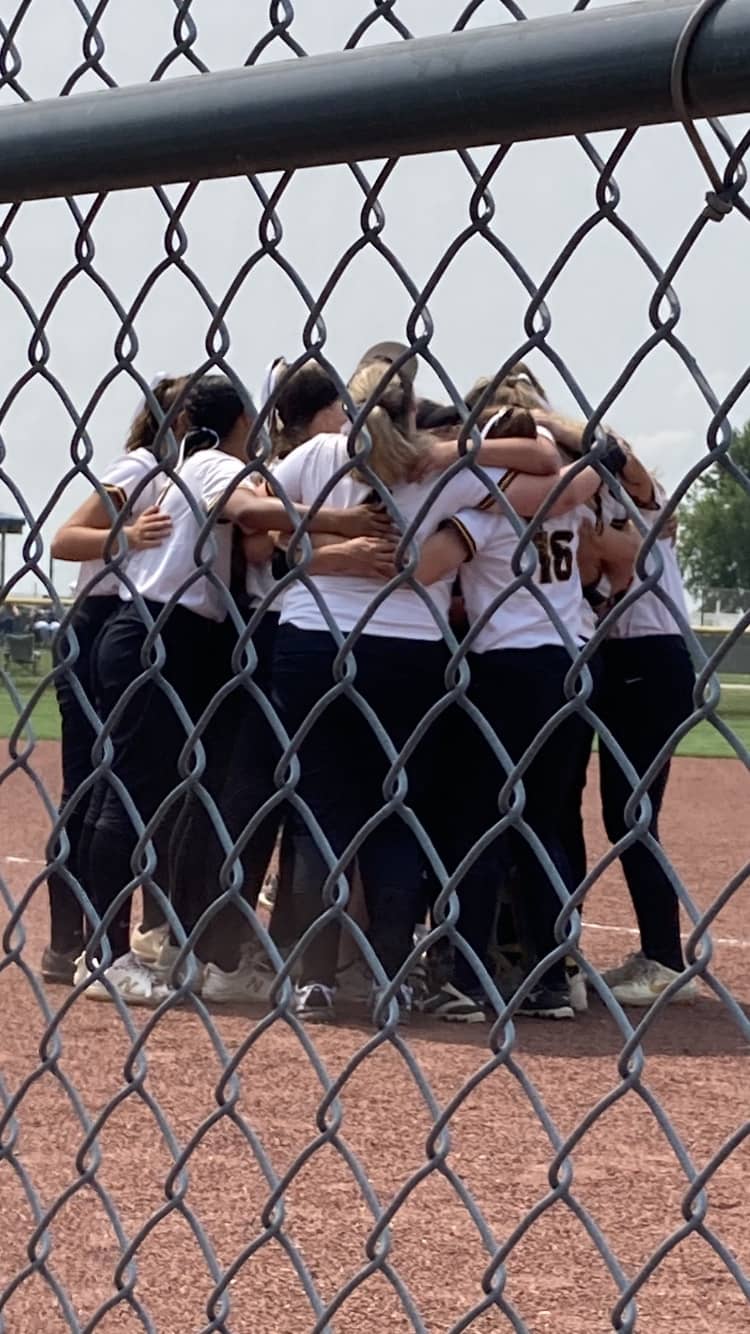 Not many teams in any sport can say they went out with a win. The Sigourney softball team is a part of the select few in 2021, as they concluded the class 1A state softball tournament Tuesday with a 4-0 win over North Butler in a single consolation game.
After nearly pulling off an improbable comeback on Monday in a 9-6 quarterfinal loss to Southeast Warren, the Savages bounced back the next day against the Bearcats (20-7) and they did so early. The black and gold got on the board with a first inning tally when Josephine Moore recorded a RBI sac fly to score Ava Fisch. They scratched across single runs in the first, third, fourth, and sixth innings on just five hits. That was all Carly Goodwin needed in the circle, as she tossed a complete game shutout giving up just four hits, two walks, and striking out 12 batters. The freshman also led the team at the plate going 2-for-3 with a double and single. Fisch, Moore, and Madi Richard singled for Sigourney while Raegan Rozenboom recorded the other RBI with a sac bunt in the sixth. 
This was the 18th shutout for the Savages this season and head coach Shelly Streigle tells KCII Sports this consolation game was a big springboard into next year. "Our new season really started with this game. We wanted to get a win for Kaylee and show how this team would be remembered, but it was also an opportunity to set the tone for next season. We showed what we are capable of today. We had excellent defense, Carly was stellar in the circle, and our offense kept scoring. Defense wins championships, but you need to score as well and that propelled us today."
Sigourney closes the summer 26-9 and they bid farewell to one senior in Kaylee Weber. The multi-sport star will play softball and basketball at Waldorf University in Forest City next year.