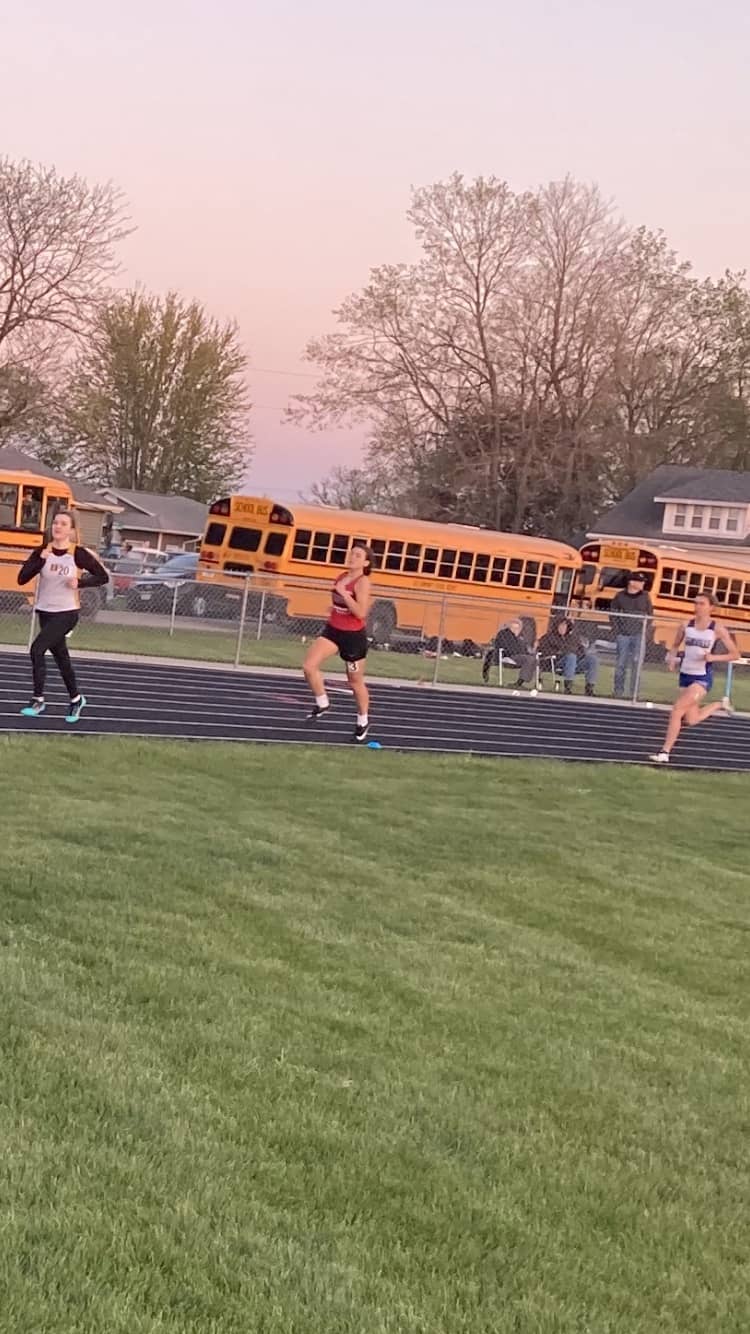 Just a few track teams traveled to West Liberty on Friday for a mini-meet including Winfield-Mt. Union to cap off a stretch of three meets in four days.
Fresh off their win at Ekstrand Relays the night prior, the WMU boys followed up with a win on Friday. Only two teams competed with the Wolves putting up 90 points compared to the Comets' 70. Eight events claimed first in the competition including Gabe Hemsworth in the 1600m (5:20) and 400m hurdles (1:02), Nick Crow in the discus (108'6''), Talon Newton in the high jump (5'6''), 4x200m (1:41), 4x400m (4:28), 4x800m (9:35), and the sprint medley relay (1:55). 
The WMU girls finished third out of four with 52 points and North Cedar won with 104. Jobey Malone claimed top honors in the shot put (35'8.75'') and the shuttle hurdle relay also won (1:14). Second place events included Morgan Grelk in the 400m hurdles (1:20), Avery Meader in the long jump (14'1.5''), 4x100m (54.58), 4x200m (2:03), sprint medley (2:10), and distance medley (5:46). 
Find full results below.