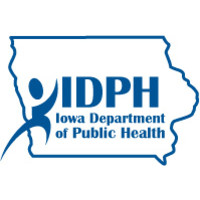 All Iowans 16 years and older can now get a COVID-19 vaccine, but about half of the state's counties are now declining additional doses because of low turnout.
Keokuk County Public Health Director Allie Helmuth says they declined their 100-dose Moderna allotment from the state this week, yet they still have vaccine appointments available. She says their goal is to vaccinate as many people as possible and residents from outside the county are also welcome to contact her department. This comes after the county dealt with not receiving enough vaccines for weeks which put them near the bottom in the state for doses administered.
Jefferson County Public Health Director Chris Estle says they returned 300 Moderna doses this week and have requested a reduction in their weekly allotment from 600 shots down to 300. She states the department anticipates they have met the majority of the demand, and that clinics are slowing down and it's taking longer to fill appointments.
Henry County Public Health Community Outreach Coordinator Kelly Carr reports while they are having difficulty filling vaccination slots, they have not declined any doses at this point. To get more shots administered, she says they've increased efforts to work with businesses to vaccinate employees.
Louisa County Public Health Administrator Roxanne Smith says they're declining their allotment of 200 Moderna does for the second week in a row and vaccine appointments are still available. She adds the vaccine is also available at Hy-Vee Drugtown pharmacies in Columbus Junction and Wapello, and that any homebound resident of Louisa County can call her department to schedule an in-home vaccine by a public health nurse.
The Iowa Department of Public Health has asked county public health departments to decline doses when a county reaches vaccine saturation so those doses can be sent to areas of greater need. Click here to find vaccine providers in your county.