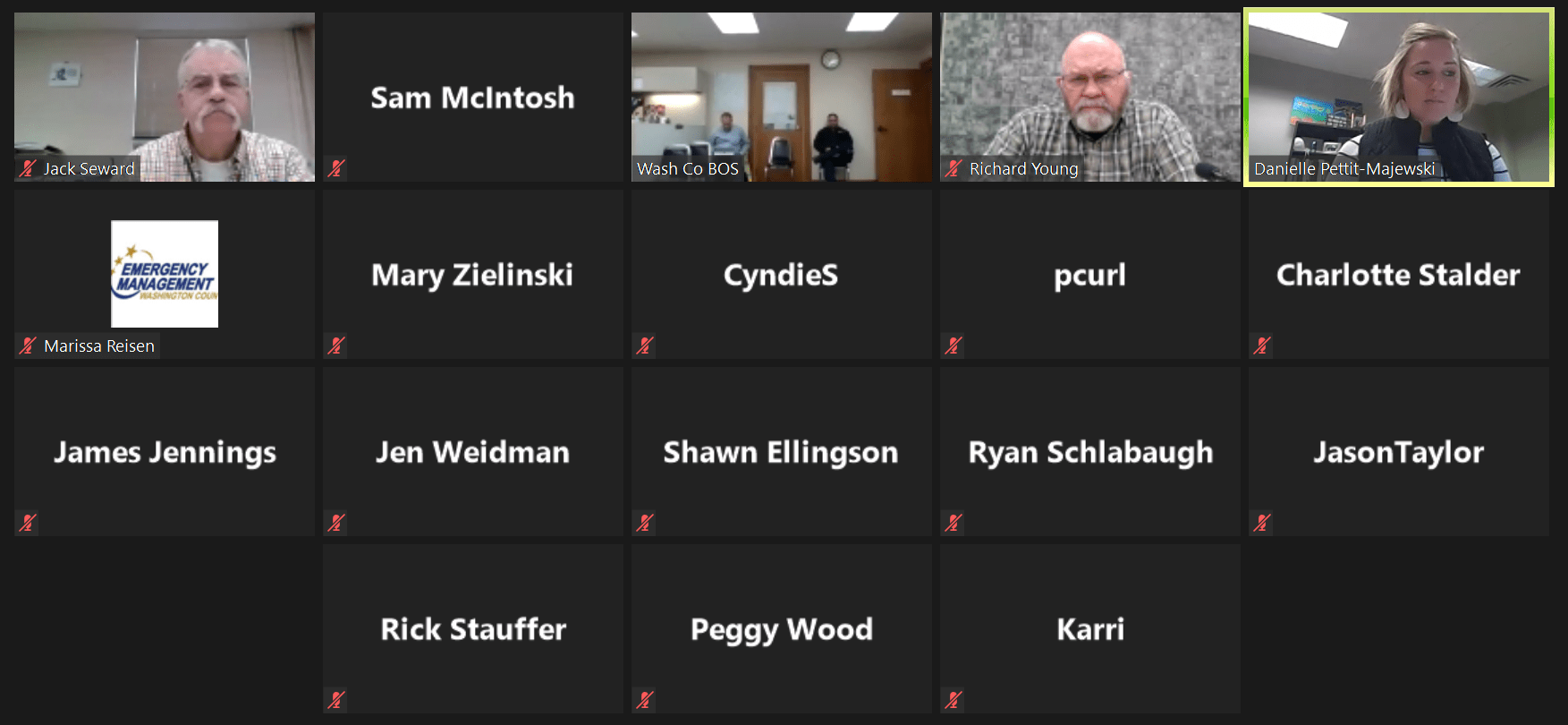 Washington County has four residents hospitalized due to COVID-19 as of Tuesday morning, as public health informed the Board of Supervisors Tuesday.
County Public Health Administrator Danielle Pettit-Majewski explained during the board's meeting that the state COVID-19 dashboard incorrectly shows Parkview Manor assisted living facility in Wellman currently in an outbreak. Pettit-Majewski states that they are not in an outbreak and that the error was due to a web coding issue, which they are working with the Iowa Department of Public Health to correct.
She comments on the state's announcement of all vaccine providers being advised to pause administration of the Johnson & Johnson vaccine, due to six U.S. cases of a rare and severe blood clot among 6.8 million doses that have been administered, "We did get 400 doses of Johnson & Johnson as a county, we gave some to one of our partners Rx for Prevention, he is holding his remaining doses. The hospital gave their last doses of J&J on Friday and we have given some but we are holding what we have left until we hear more from the state where we are either given the 'all clear' or that we need to pull those out."
Washington County is at a 4% return-to-learn positivity, as Pettit-Majewski mentioned that they are seeing a slight but consistent increase in hospitalizations and positivity, especially with an increase in circulation of the United Kingdom variant. That variant is still covered under the existing vaccines and she encourages residents to get vaccinated when it is available to them, and continue wearing a face mask and maintaining six feet of distance from others outside your household. For a link to Washington County Public Health's online vaccine scheduling system, visit here.