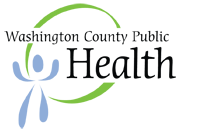 Public health has felt no greater shine of the spotlight than during the COVID-19 pandemic, and this year's National Public Health Week is focusing on rebuilding not just to where they were before the pandemic, but beyond.
Washington County Public Health Administrator Danielle Pettit-Majewski says that while her department is in a better place this week than they were a year ago, now is the time to raise awareness of the work public health does and how the nation would be affected if we stopped investing in the sector. Pettit-Majewski says they typically receive more funds when responding to major disasters, but she explains how focusing on common health issues like smoking and obesity can impact events like the current pandemic, "How can we reinvest in our public health system to focus more on prevention, to focus on that long-term return on investment, and also just improving the overall health infrastructure in our community. So my hope is that we can draw some attention to some of those other things and so we can be looking at what might be emerging health threats and how we can respond before they arrive on our doorstep."
Less than 3% of U.S. health spending is on public health, according to the American Public Health Association. National Public Health Week is calling for several priorities including increased funding for essential public health agencies like the Centers for Disease Control and Prevention, continue declaring racism as a public health crisis causing health disparities including the rates of COVID-19 diagnoses and deaths, and rebuilding community infrastructure to remove health risks, such as lead pipes. You can hear more from Pettit-Majewski during the second half of a two-part Halcyon House Washington Page on air today and at kciiradio.com.