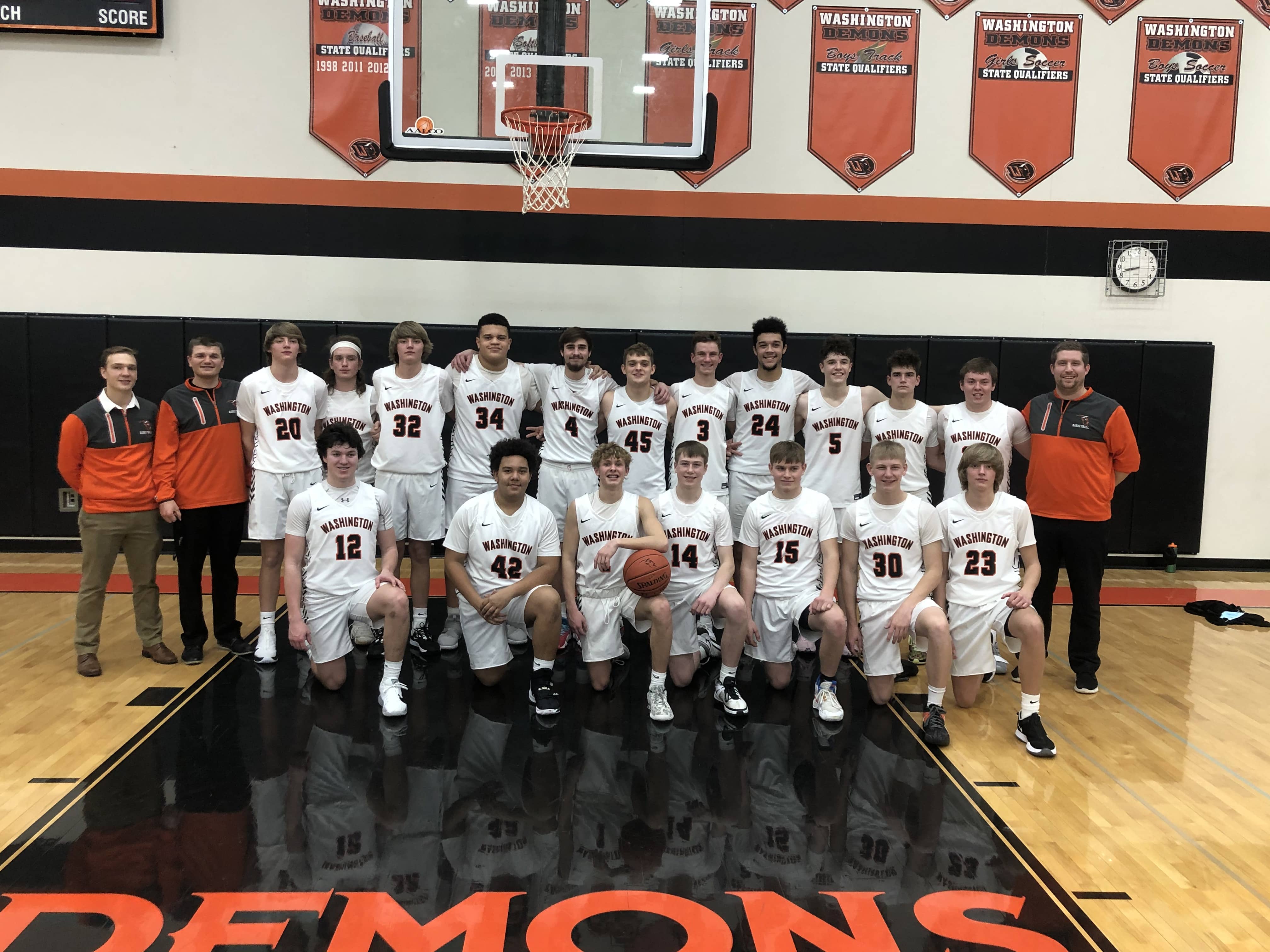 The postseason finally starts up tonight for the Washington boys' basketball team when they open the Class 3A districts with a home bout against Oskaloosa.
The Demon boys concluded the regular season 14-6 and claimed their second straight Southeast Conference crown. Washington was last on the court Thursday where they had a tough time against Solon falling 62-38. Ethan Patterson, Kasen Bailey, and Trashaun Willis all average double figures with 16, 14, and 11 points per game, respectively. The team records 61 points a night and shoots at a 46% clip. The Indians are 2-18 and placed eighth in the Little Hawkeye Conference. They most recently had a 76-46 loss to Burlington on Tuesday. Keaton Flaherty is a player to look out for with 14 points and five rebounds a contest.
These two teams met up on December 15th with the Demons winning 50-30, but head coach Collin Stark knows that doesn't mean much during district time.  "It would be easy to look past the first round game, but in the postseason anything can happen and you have to come to compete. They were without a few key pieces when we played them earlier in the season and they have improved. They have a new system and are starting to get used to it. I expect Oskaloosa to come out and be ready to play so we will have to as well."
The playoff action begins tonight at 7 p.m. in Washington. Listen to the entire Demon postseason run on FM 106.1 KCII.