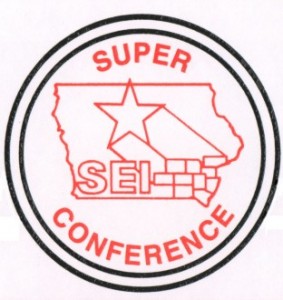 Area cross country teams had one final regular season tuneup on Thursday by traveling to Big Hollow Recreation Area in Sperry for a meet hosted by Mediapolis. 
Hillcrest Academy was the only area school that recorded a girls team score of 106 to place fifth while Pekin won the event with 36. Leah Bontrager added another top five finish to her resume placing fourth out of 44 in 22:17. Other top Ravens included Julia Boller 24th (27:06) and Kennedy Roth 36th (29:15). WACO's McKenzie Vradenburg placed 19th (25:35) and Hannah Dennis was 34th (28:56). Highland's Katelyn Waters was 26th (27:30) with teammate Fiona Mahler right behind in 27th (27:33). 
Lone Tree placed sixth on the boys' side with 142 points and Highland was seventh with 162. Danville New London had a perfect score of 15 to take home the crown. The Huskies' Bryce Thompson did some damage in 23rd out of 73 (21:01) and Carlos Valenzuela was 28th (21:20). The Lions' Alberto Cortes finished top 20 in 16th (20:28) and Nick Saltzman was 24th (21:04). Hillcrest Academy's Collin Miller crossed the finish line in 35th (22:02) and Wyatt Dennis was 37th (22:06).
All schools now gear up for the state qualifying meet on Thursday with WACO and Hillcrest Academy in Ottumwa while Lone Tree and Highland hit the road to Western Dubuque.