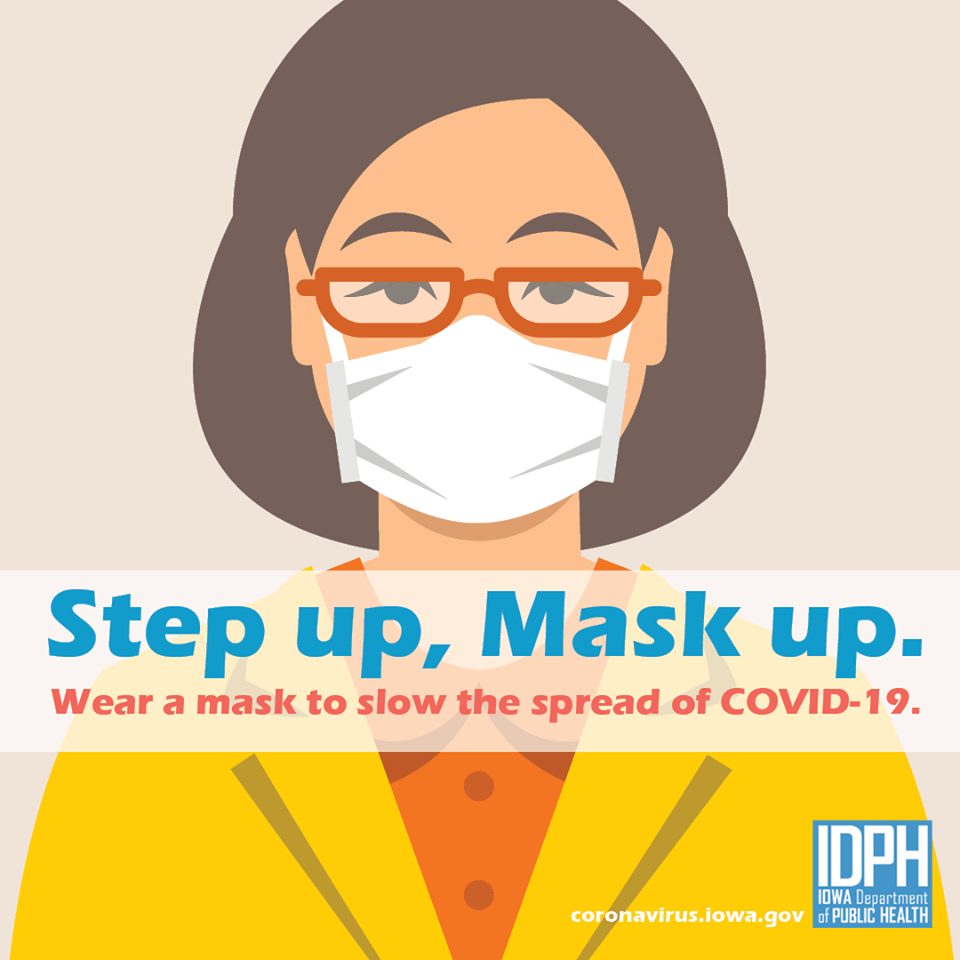 Quarantine recommendations in Iowa are being changed by the Iowa Department of Public Health and veering away from CDC guidelines for COVID-19. Governor Kim Reynolds announced the changes in a press conference Tuesday morning. The changes are for non-healthcare and non-residential settings only.
So the changes for schools, child care, and business settings are that close contacts of a person who tests positive for COVID-19 will no longer need to quarantine for 14 days "if a face covering was worn consistently and correctly by the positive case and close contacts." The person who tested positive will still need to isolate. Those close contacts should self-monitor, meaning watching for symptoms of the virus over the next 14 days, staying home if symptoms develop, and talking to a healthcare provider about COVID-19 testing in the case of illness. If someone is self-monitoring and becomes ill but doesn't get tested, then they should remain home until 10 days after symptom onset.
Case investigation will continue when people test positive for COVID-19. These changes only apply if masks were worn properly by both the person who tests positive and the people in close contact. Masks need to cover both your nose and your mouth. If the positive case wore a mask properly, but the close contacts did not, then the close contacts must be quarantined.