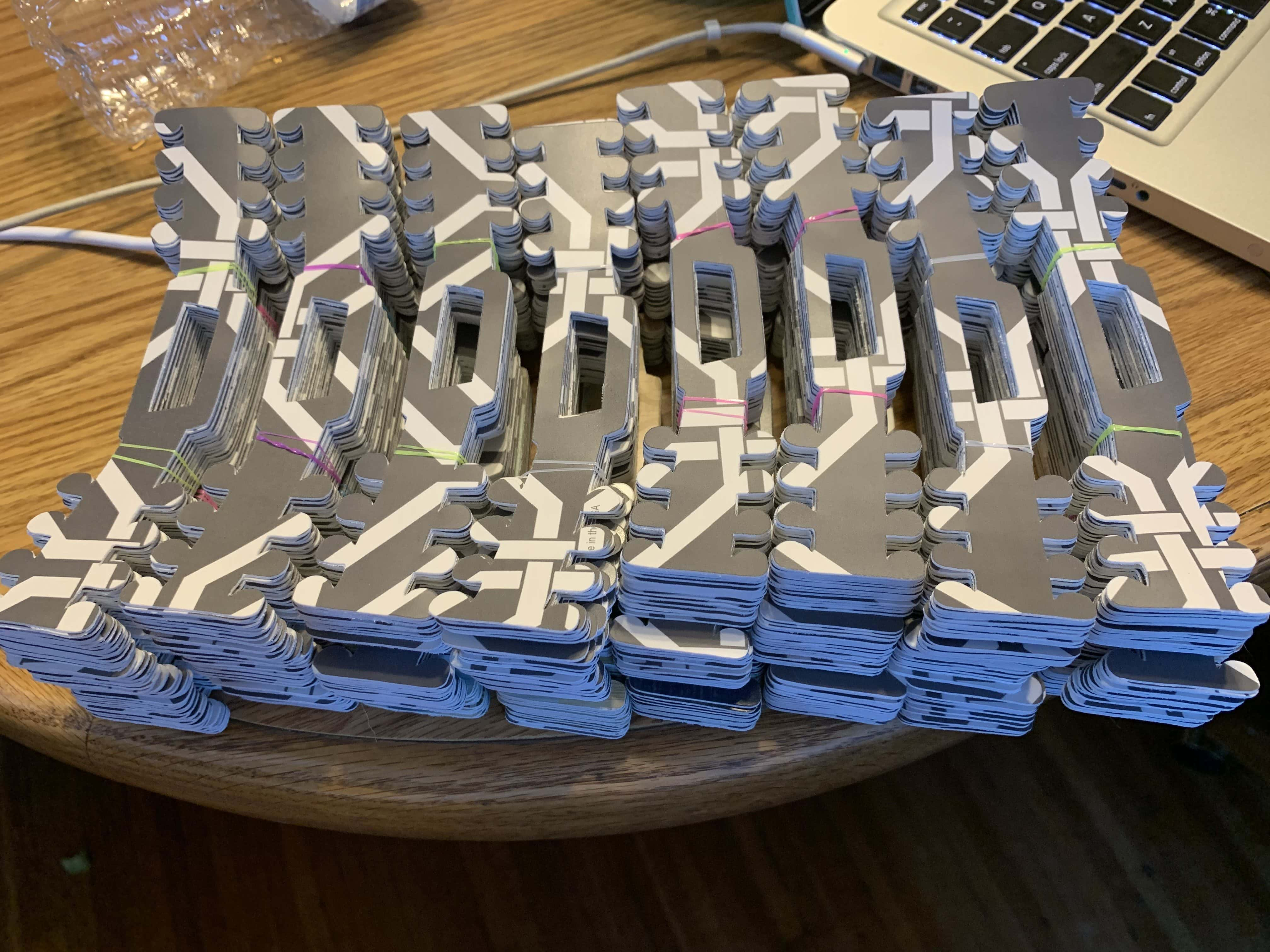 Photo courtesy of Brittney McElroy
One Washington woman has repurposed a machine she uses to create Christmas gifts and home décor to now make a device to help provide some comfort for medical providers fighting COVID-19. Brittney McElroy has been using her Cricut to cut out vinyl pieces that protective masks then attach to, "Well, I found out about the need seeing it circulate from bigger places like California, and New York, Michigan, where they have the really high volume of cases and have been wearing masks a lot longer, and how masks are creating sores on the backs of ears and over noses. And I actually came across the ear saver idea from a friend on social media. So, it just makes it so that instead of attaching the mask behind your ear, you attach it to this little vinyl piece on the back of your head, and that relieves that pressure and that constant rub."
It takes about 30 minutes to create 16 ear savers. She said it's starting to get more difficult to find the vinyl material she uses to create the ear savers. The material is flexible and can be sanitized, and then used more than once.
McElroy is relying on donations to create these products and is providing them at no cost to area facilities, "I have a Venmo account, we're accepting Facebook pay and Apple pay, and I also have a PayPal Pool set up. If we end up having more donations than we have need, or have materials to buy, then anything left over at the end of this will be donated to the Crawfordsville Township Benefitted Fire District. My husband is on the fire department in Crawfordsville and he is also a first responder. And so, I know they're a small fire department with a large need. So, if there's anything leftover I've already got that plan in place to donate it there. We're not doing this for profit, it's literally so we have some way to contribute in addition to social distancing."
So far, she's made about 1,100. She has distributed 400 to the University of Iowa Children's Hospital, 200 to the Des Moines public bus system drivers, and many to the Washington County Health Center, and area nursing facilities.
To donate to the project – click here for the PayPal Pool.