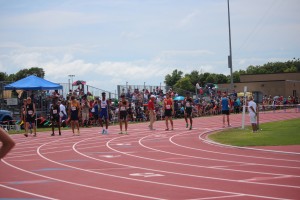 With spring activities on hiatus for another three weeks, more responsibility has been put on athletes to stay discipline with their training in a time of social distancing.
Usually late March is used to get ready for the season together, but the recent four-week suspension of spring sports by the Iowa High School Athletic Association and Iowa Girls High School Athletic Union has barred all in-person contact between coaches and student-athletes. Head Coach of the Washington Girls Track Team Stefanie Haworth tells KCII Sports the athletes have suggested workouts at their disposal, but it is up to them to take advantage of it. "We have been in touch with our athletes and have gone over what they can do, but they have to do it voluntarily and on their own. It is definitely hard to stay motivated when you are training by yourself, but they know how we run our practices and what they should be doing. We will find out in a couple weeks if they are putting in the work or not."
The IAHSAA and IGHSAU spring activity suspension runs through April 12th.