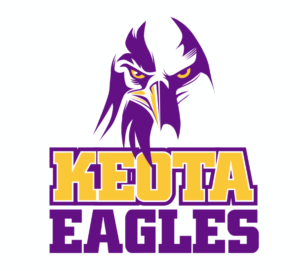 Keota's JD Stout came up huge in his junior year.  So huge, in fact, that he was recognized at the state level.
Stout was named to the third all-state team for Class 1A by the Iowa Print Sports Writers' Association.  His 28.4 points per game were third in Class 1A, and his 567 points scored were good for fourth.  His 45 percent clip from three-point range was also the best among any of the top 20 scorers in the state.
Some of his numbers were drastically improved from a season ago.  He upped his points per game total by nearly five and his total point count by 48.  His overall field goal percentage dropped by about two, but his three-point percentage skyrocketed by 12 percent and his free throw percentage went from 73 to 79.
After his junior season, Stout is already a member of Keota's 1,000-point club and is chasing the all-time mark.  He'll return next year for one last season in an Eagle uniform.