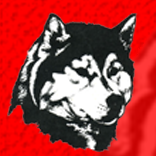 Highland's Zack Lasek had something of a breakout basketball season in his junior year.  He was the team leader in most stat categories, and even made his way toward the top of lists across the state.  As a result, he was named to the Class 1A all-substate team for substate four.
Lasek was second across districts seven and eight in scoring, putting up 410 through 20 games (20.5 per game).  He was also third in rebounds, fourth in blocked shots, and third in field goal percentage among players with 200 or more shot attempts.  His 20.5 points per game were good to put him in a top-15 spot across class 1A in the category.
Lasek will return next year for his senior season.