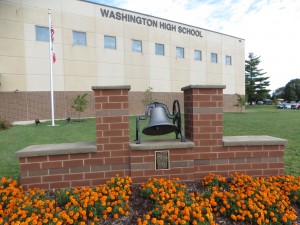 Parents of students in the Washington Middle and High Schools are invited to conferences this week, the first parent-teacher conferences of the school year.
The high school parent teacher conferences will be Wednesday from 3:45-7:15 p.m. in the high school commons.
The middle school conferences are Thursday from 4-7:30 p.m. Parents are asked to enter through the south gym doors. Teachers will meet with parents in the gym and midterm grades will be available. Also, ELL teacher Mrs. Greiner will be available from 4-5:30 p.m.
Stewart Elementary School conferences are 3:45-7:15 p.m. today (9/25) and Lincoln Elementary's will be held October 11 and 16.