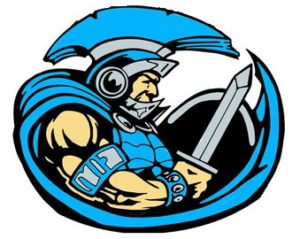 Work is nearing completion on a new athletic training and fitness center for the WACO School District.
The district received a donation last fall from the Mark and Mary Ann Kaufman Foundation to fully support the construction of a 9,544-square foot facility, which will include a weight room, community fitness center, locker rooms, coaches offices, and an athletic trainer office.
School Board President Tim Graber says he expects construction to be complete by the end of August and says anticipation is high for this facility, "Our summer weight program a lot of kids are in and out of the building in our old weight room which I call it a storage closet, and they kind of spill out into the halls of the school and the gym for weight training in the summer. So kids and coaches are really excited to drive up and see you know in less than two months they'll be able to go work out in that new building with state of the art equipment."
Graber says a committee is working to determine membership prices for the community, and an open house is anticipated to be scheduled this fall.