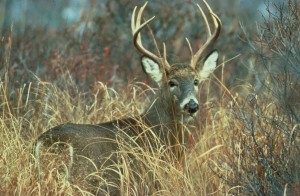 Hunting newcomers are encouraged to register for a hunter education course happening this month in Washington County.
The Iowa Department of Natural Resources is hosting a hunter education course on July 24th and 26th from 6:30-9 p.m. and July 28th from 8:30-11:45 a.m. at the West Chester Heritage Building. Hunter education is required for anyone born after January 1, 1972 to be able to purchase an Iowa hunting license. Instructor Jim Cuddeback gives an overview of the course, "We cover all aspects of hunter safety, basically we talk about firearm safety, we talk about bow and arrow hunting and tree stands and safety with that. We talk about first aid if somebody's injured. We try to cover a whole gambit, it's a 50 page booklet that they read and we go over in class."
Attendance is required for all three days of the course, and concludes with a 50 question multiple choice test. The course is open to participants 11 years of age and older and class size is limited to 18. To register for the course visit iowadnr.gov or for more information contact Cuddeback at 319-863-3091.