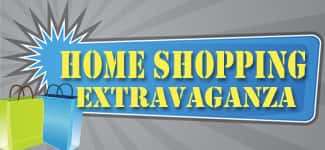 How it works
You can Print your Shopping List.
Listen during the Live On Air Home Shopping Extravaganza for the savings you'll get on these items… prices change as the event goes on, but you'll always pay less than retail on non-bid items.
Call 319-653-4513 and place your order.
A radio station employee will call you back to confirm your order.
Pick up your items during scheduled Pick Up Times at our studio.
SIMPLY – Listen to 106.1 FM, 102.5 FM & 1380 AM KCII, online at KCIIradio.com or with our mobile app for android and apple, and you'll figure it out and save!!!
Order Confirmation
A radio station employee will call you back to confirm your order at the number you provided on air.
We will also acquire additional contact information with you at that time.
Sometimes your entire order is not available at the time of phone confirmation. In this case we will call you back with the rest of your order, once it makes it's way through our system.
This happens due to us being in different studio locations to handle the high call volume.
This will also occur when you make several orders.
How many orders can I make?
You can make as many orders as you want throughout the entire Home Shopping Extravaganza.
Keep listening and Keep Saving!!!
Forms of Payment
We accept cash, credit, and checks as payment for your Home Shopping Extravaganza merchandise. (All card payments will be subject to a 5% fee.)
All Sales Are Final
Due to the high volume and systems involved in bringing you these great savings year after year, we ask that you do not order anything you do not intend to purchase. There are a lot of duplicate items, as well as one of a kind items, and your purchase will detract from others trying to purchase the same item.
Bidding on items
Most of our items have set prices well below retail, but many of our higher dollar items will be sold by traditional auction bidding.
Each auction bid item will go on the auction block when the first bid is receive on that item.
The station personnel on air will decide when that items final bid will take place.
You are given plenty of time to bid on these types of items.
All decisions by station management are final.