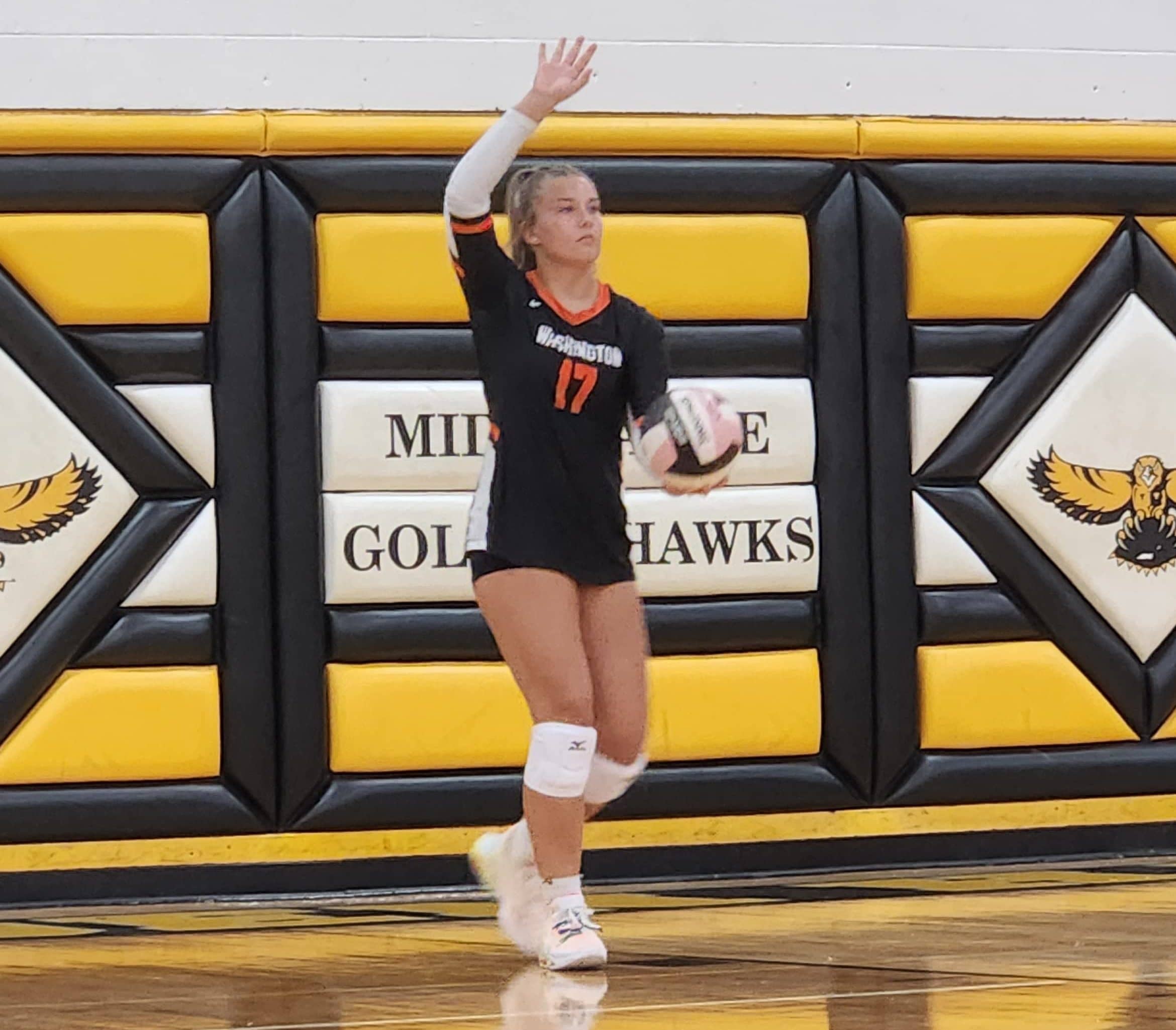 The Washington Demons were beaten in a pair of matches Saturday at the Anamosa Volleyball Tournament. Washington lost in straight sets, 21-9 and 21-11, to the host Anamosa. The Demons were also beaten 21-12 and 21-11 by Bellevue.
Sophomore outside hitter Leighton Messinger paced the Washington attack with 11 kills across the two matches and also had 10 digs. Junior hitter Ella Greiner finished with five kills, eight digs and two serving aces.
Senior setter Remy Messinger handed out 10 assists to go with three kills, while junior setter Lauren Hinrichsen dished out seven assists in addition to an ace and five digs. Washington falls to 3-7. The Demons return to action tonight when they travel to face Southeast Conference rival Burlington.