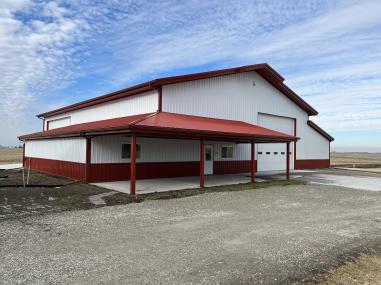 Iowa State University Extension and Outreach celebrated a successful 2022, which saw nearly 70 field days at their 15 research farms across the state.
More than 14,000 participants were able to attend the events last year, receiving information on topics such as corn rootworm, forage management, tar spots, nitrogen management, turfgrass management, specialty crops, and livestock production.
One of the farms included was the Southeast Research and Demonstration Farm near Crawfordsville, which opened a Research and Learning Center in 2022. The 80-by-60-foot facility will continue to be used to maintain and repair equipment, along with hosting educational events.
Spring field days will resume in June and July 2023. Other events are held at the farms throughout the year, including association meetings, which will begin in February.
For more information, contact Iowa State University Research Farms Manager, Tim Goode, at trgoode@iastate.edu.