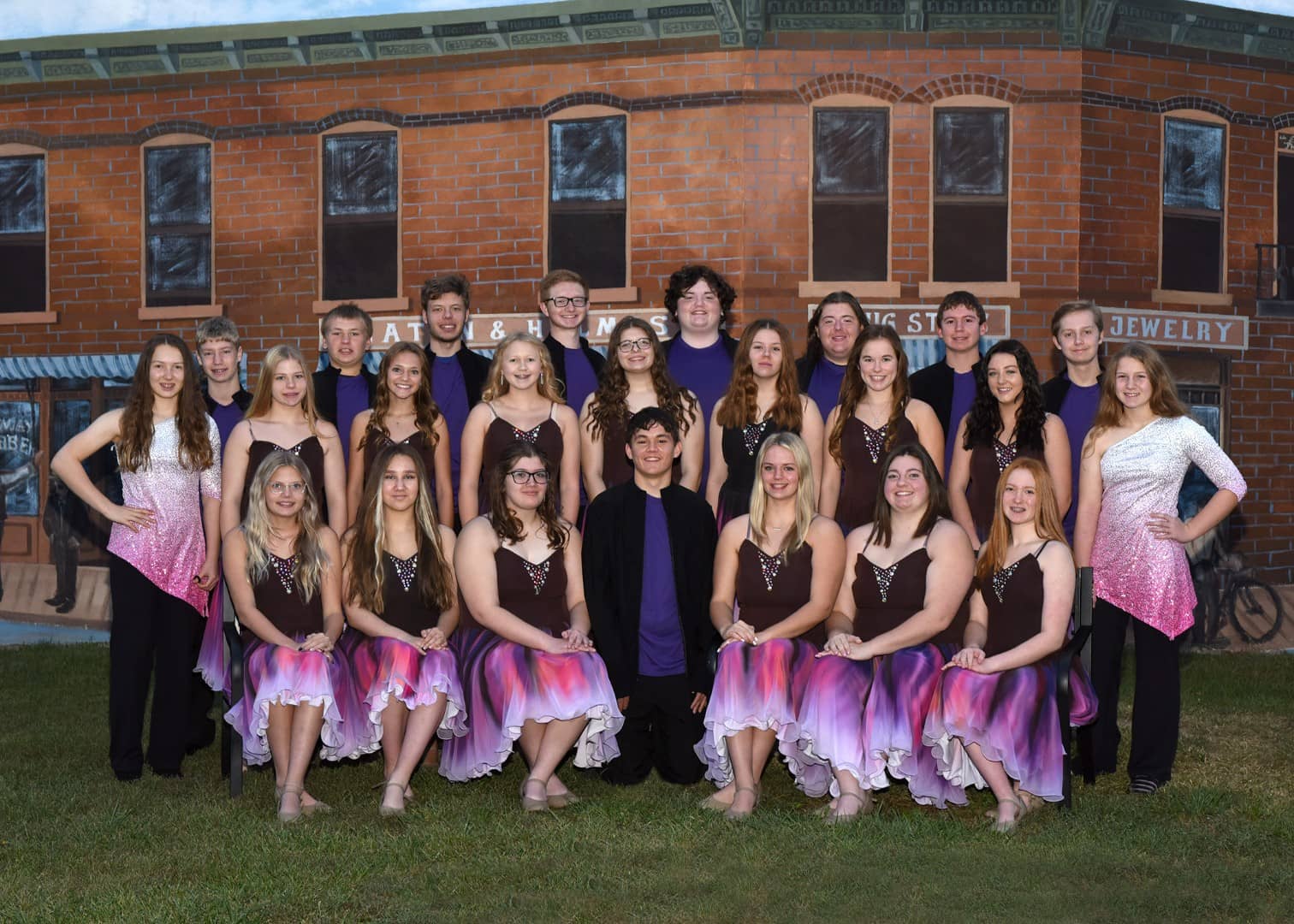 Despite its small size, the Keota School District has one of Class 1A's only show choir programs.
EagleRock!, Keota's show choir program, has been running for 27 years, since program director Jane Edwards started it after moving to Keota. The program currently has 26 participants, accounting for roughly one-third of the school's High School students.
Their season began near the end of July. As the season progresses, they will have a parents night performance on October 25th, and their final performance will be at the Music Boosters Breakfast meeting on Sunday, June 4th. Competition dates differ. Members choose their groups for their two performances, but they follow a set routine at competitions. Males wear black shirts and pants with a silver tie and blazer, while females wear a royal blue dress with sequences at the bottom and rhinestones at the top. Members will sing, dance, and smile throughout their performances in both cases.
Following their performance, the members will fill out reflection sheets to reflect on what they did well and what they believe they need to work on. This improvement goal is carried over into their practice, where program director Jane Edwards goes over the parts of the performances they need to work on.
Jane Edwards does it all aside from leading the practice. She runs the program, plays the piano, hires the choreographer, organizes the bus, pays the fees, and organizes fundraisers. Their next fundraiser will be in December, when they will sell cookie boxes filled with homemade cookies.
Everyone is welcome to come in and see what the program is like.
For more information, visit EagleRock! on the Keota Community School District's website, www.keota.k12.ia.us.