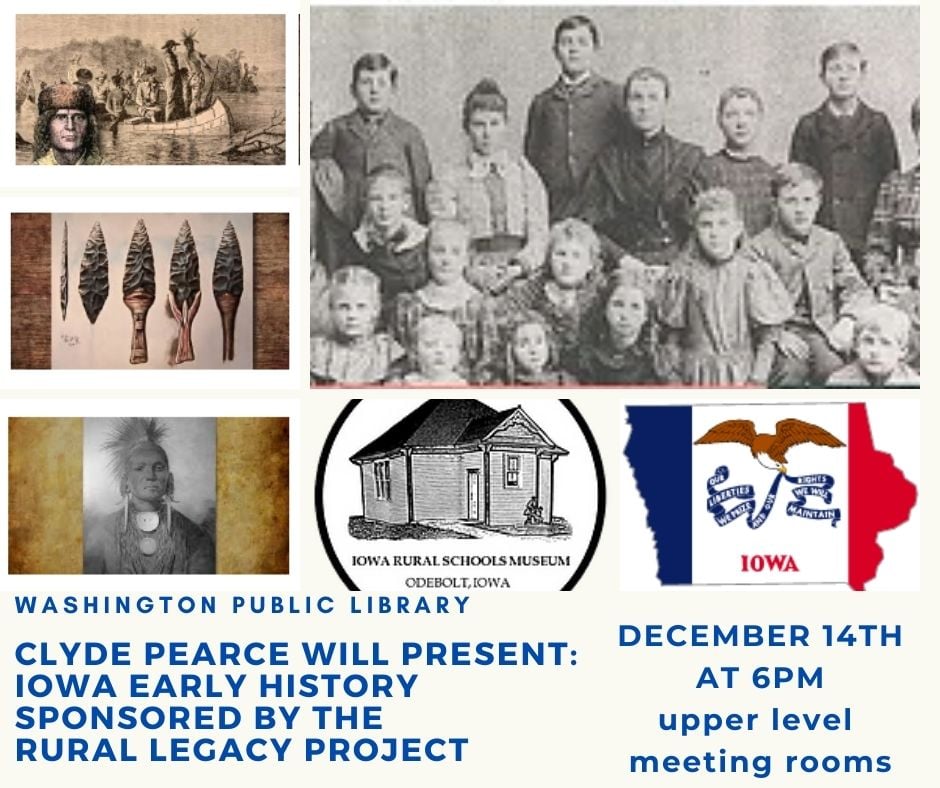 This coming week is packed with free events for youth and adults at the Washington Public Library.
First off is "Cookies and Cocoa: a Teen Holiday Party" this Monday from 4-5 p.m. in the Nicola Stoufer room. Students in 6-12th grade can sip on hot chocolate, decorate holiday cookies, and enjoy some festive games. Coinciding with the upcoming 175th anniversary of Iowa's statehood, the library is hosting Clyde Pearce who will be giving a presentation on Iowa's early history. Library Director Cary Ann Siegfried says this is sure to be an entertaining program that will include events from the glacial period to the settlement of the state, "This is part of the Rural Legacy Project, and he'll be facilitating the showing of a video series that's a documented narrative on Iowa's beginnings and how it shaped Iowa today."
The presentation will begin at 6 p.m. Another event happening Tuesday is a flute-cello duo concert that was rescheduled from an earlier date. The concert begins at noon and is cosponsored by the University of Iowa Arts Share program.