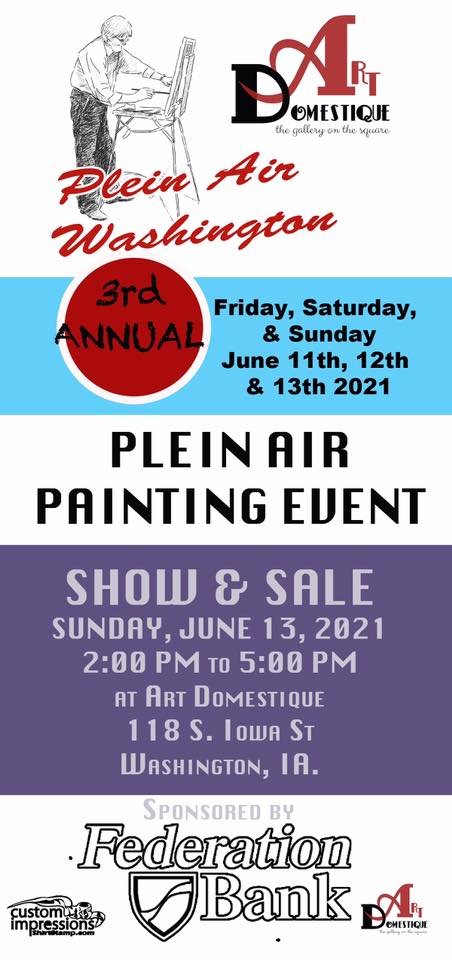 Artists of all experience levels are welcome to compete in a French-style painting competition around the city of Washington this weekend.
Art Domestique is hosting their third annual Plein Air painting event, and their first one since 2019. Local artist Jo Anne Worley explains this outdoor event, "A contest between artists to take whatever is before them, usually some sort of scenery that is their choice and they make a painting from that. Now this requires that they know how to paint landscapes and do it quickly because the sun moves all the time, about every seven minutes the sun changes. So they have to work against the sun and of course the weather, whether it's 92 degrees or if it's raining and compose and finish a completed painting that will be put up for judging on Sunday."
Artists can register at Art Domestique from 4-7 p.m. today with a nocturne painting event beginning at 8:30 p.m. Those paintings must be turned in tomorrow morning, and artists can submit other paintings until 1 p.m. Sunday. Judging and an art show and sale will then take place from 2-5 p.m. Sunday with cash prizes given to those in first through third place. Art Domestique is also hosting a free kids paint in the park event from 10 a.m.-2 p.m. tomorrow in Central Park in Washington.