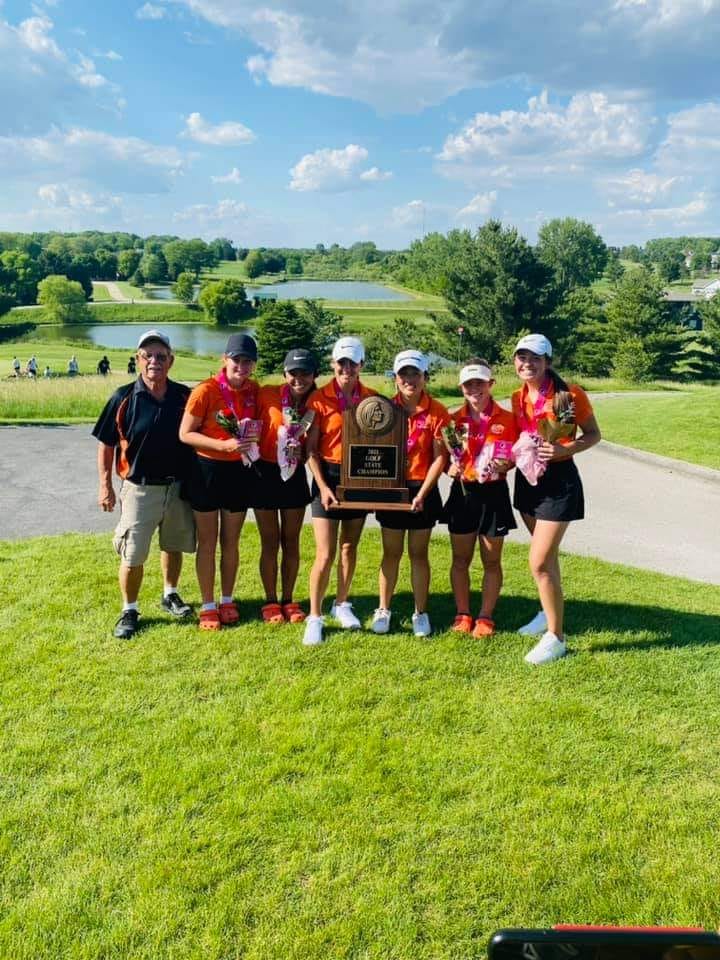 The Washington Demons girls golf team are state champions for the sixth time in the program's history.
The Demons were crowned champions Wednesday at the Class 3A State Girls Golf Meet in Adel, the fourth team title they've earned in the last seven years. Senior Kiki Bruner placed as the runner-up meet medalist, and senior Anna Nacos tied for fifth place individually.
For an in-depth view of the state meet, visit the Sports tab at kciiradio.com.