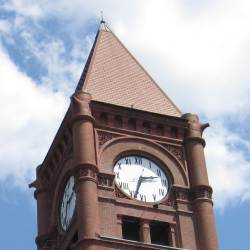 Jefferson County Public Health has cancelled its Johnson & Johnson COVID vaccine clinic for Wednesday after administration of the vaccine was suspended by the Centers for Disease Control (CDC) and the Food and Drug Administration (FDA).
More than 6.8 million doses of the Johnson & Johnson (Janssen) vaccine have been administered in the U.S. and the CDC and FDA are reviewing data involving six reported cases of a rare and severe type of blood clot in individuals after receiving the one-shot vaccine. Jefferson County Public Health Director Chris Estle says the suspension forced them to cancel appointments for 140 residents and her staff has been working to call all individuals affected. She says their supply of the Johnson & Johnson vaccine was a one-time allocation while the county has been receiving 300 Moderna doses a week. She adds they only have booster shots scheduled this week.
In Keokuk County, Public Health Director Allie Helmuth says they received a one-time allotment of 100 Johnson & Johnson vaccines last week that were all distributed. However, she says this week the county has received 300 Moderna doses, their largest shipment to date, and several appointments are still available with residents welcome to call her department at 641-622-3575 to schedule their vaccination.