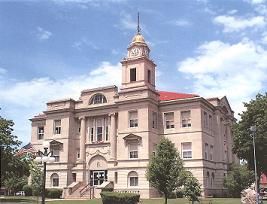 As Governor Kim Reynolds expands the availability of COVID vaccines this week to all Iowans over the age of 16, Keokuk County will soon be getting double the number of doses it currently receives.
Keokuk County Public Health Director Allie Helmuth says they were informed last Wednesday that their COVID vaccine allocation will be increasing from 100 to 200 doses per week. However, she says the adjustment won't come in time to start vaccinating more residents this week and hopes they'll begin receiving the larger shipment starting next week.
Helmuth says vaccinating residents with only 100 doses a week has been frustrating and she feels they haven't been able to serve Keokuk County well due to limited vaccine supplies. She adds that has forced a lot of community members to get their shots in other counties. Helmuth encourages residents to get the vaccine wherever they can and take the first vaccine available, regardless of the developer.
According to the Iowa Department of Public Health COVID vaccine dashboard, Keokuk County is second-to-last in the state for total doses administered at 2,062 as of Thursday.
Helmuth says they are still limiting vaccinations to Keokuk County residents 18 and older and those interested should call their office, leave name and phone number and they will call you back to schedule an appointment.
*Click here for more information from Keokuk Co. Public Health