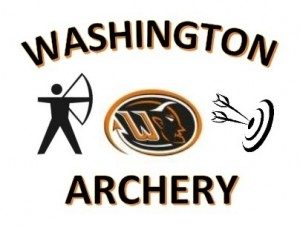 The 2021 archery season finally commenced for Washington High School on Saturday and the Demons wasted no time establishing themselves by winning the Marion Tournament. 
Washington placed first out of six teams with a bullseye score of 3282. Senior Alexis Ide placed first out of 92 high school girls with a 286 score and 18 bullseyes. Brian Fritz tallied a 279 that ranked him sixth out of 86 high school boys. Other top scores included Iris Peterson 277, Lane Frana 276, Jack Strabala 273, Chase Messamaker 272, and Sam Frana 272.
Washington gets back at it Saturday for a North Scott Tournament.