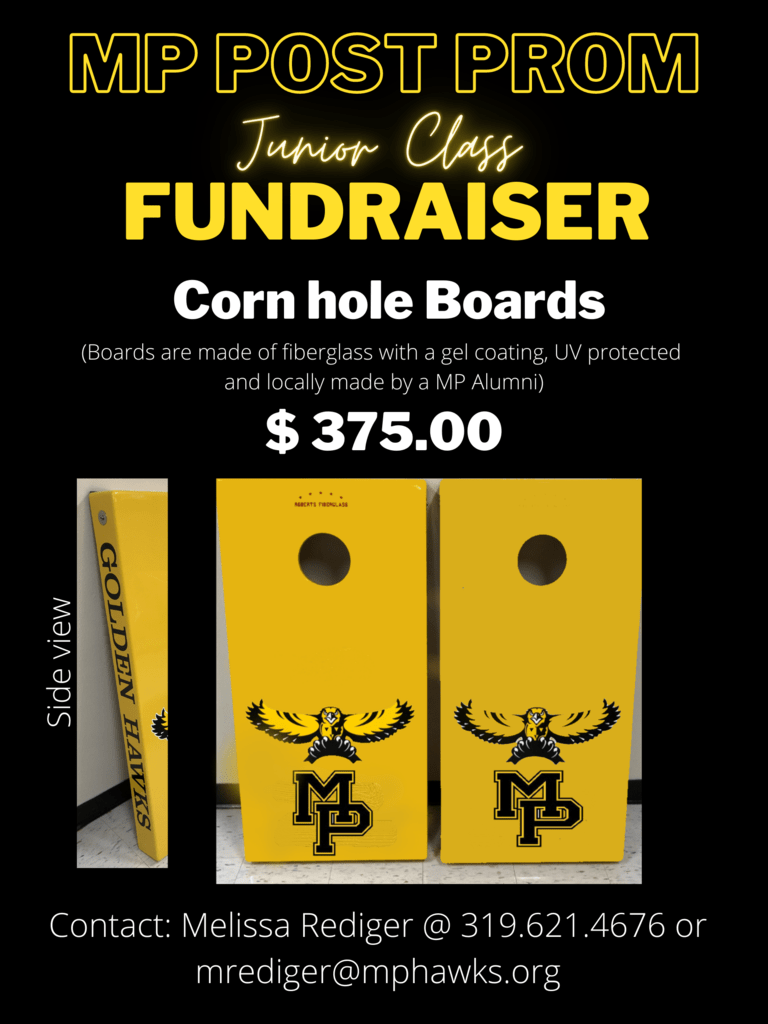 The Post Prom Committee at Mid-Prairie High School is looking to raise funds by selling Golden Hawk cornhole boards.
Superintendent Mark Schneider says they've partnered with Mid-Prairie alum Bob Schulte, who owns Robert's Fiberglass Company south of Wellman, to produce the customized cornhole boards, "It's a regulation-size cornhole board made completely out of fiberglass, it's very sturdy. On the top of it there is a Golden Hawk, of course, and it says Mid-Prairie down below and along the sides it says Golden Hawks. It's all in yellow with the lettering in black. So it's pretty sharp."
Schneider says the boards sell for $375 with $125 coming back to the post prom committee, and those interested in purchasing a board can contact the school. He says the date for this year's prom has not been set, but is usually held in late April. Last year's Mid-Prairie prom was cancelled due to COVID-19 and Schneider says they're keeping their fingers crossed they can have the event this spring.