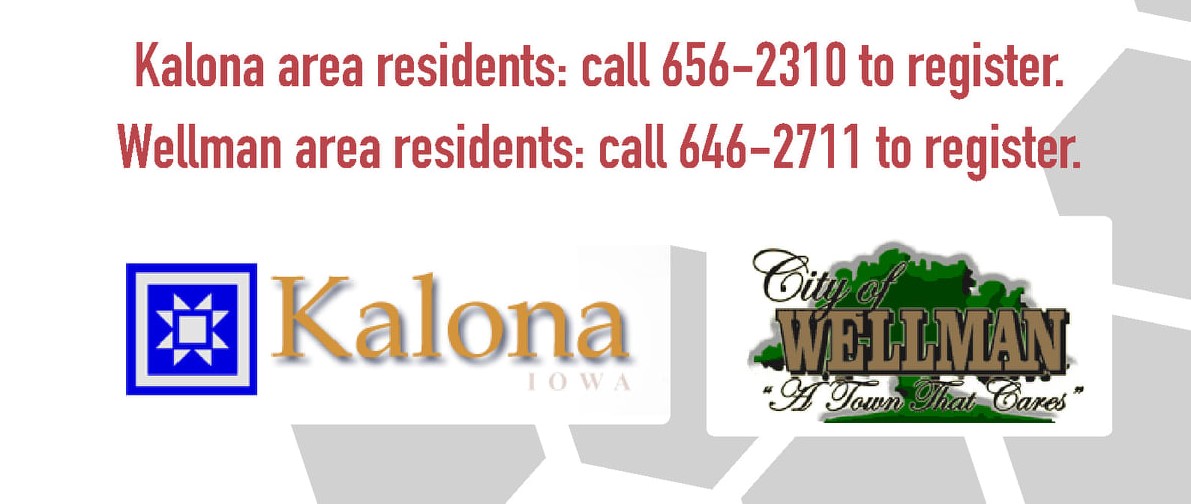 The cities of Kalona and Wellman are partnering to deliver free, hot meals to senior residents in need starting today.
Deliveries will be made weekly on Tuesdays and Kalona City Administrator Ryan Schlabaugh says the hot meals will come from the Goodwin Dining Center in Wellman, "They're generous enough to make a lot of meals for us over here. Their business model as a senior dining center has changed a little bit, not being able to do in-person dining. As a lot of groups and businesses have done, they've reinvented themselves. They're doing deliveries, so they've been good enough to allow us to tag on to that and provide some meals for us here in Kalona that we're able to distribute (here)."
Schlabaugh says they will also continue a weekly distribution of food bags for seniors containing about a week's worth of food including milk, produce, soups, and other non-perishable goods.
Schlabaugh says the success of their "Pop Up Pantries" distribution of food boxes to families in need is making the senior assistance possible.  He says extra donations from the public gave the City about $8,000 in additional funding to use after Christmas which they're focusing on seniors facing food insecurity.
If you're a senior who would like to receive a free hot meal or food bag in Kalona call 319-656-2310; in Wellman call 319-646-2711.