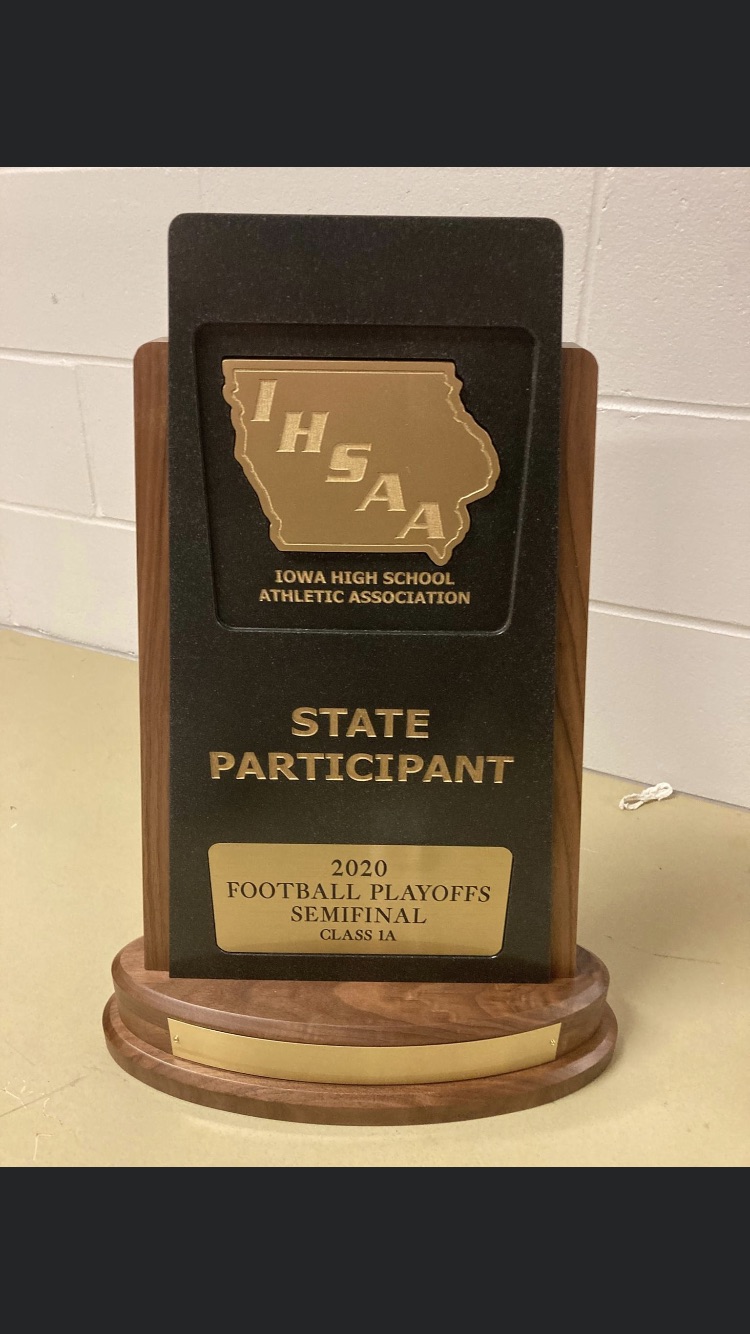 The magical playoff run for the Sigourney-Keota football team came to a close on Saturday, as #1 OABCIG downed the #3 Cobras 43-21 in a class 1A semifinal at the UNI-Dome.
As heard on KCII, the Falcons drew first blood by marching right down the field on the opening drive with a score, but S-K found the equalizer with a six minute march capped off by a nine-yard Sam Sieren run. Down 19-7 in the second, the Cobras manufactured a 10-play drive ending with a Cade Molyneux five yard touchdown scamper to cut the deficit to 19-14. The backbreaker came with 18 seconds left in the half on fourth-and-28 when University of Iowa commit Cooper Dejean found Cameron Sharkey on a 38-yard scoring strike to put the Falcons in command up 26-14 at the break. They carried that momentum into the final two quarters scoring the next 17 points en route to their second consecutive state title game appearance.
S-K's goal was to control the clock and they were able to do that having the ball for over 31 of the 48 minutes, but negative plays stalled a few drives and the potent Falcon offense scored on numerous big plays. Dejean completed 21 of 34 passes for 411 yards and five touchdowns while adding one more on the ground. The Cobras racked up 322 rushing yards with Sieren having 231 of them on 31 carries. 
OABCIG improves to 11-0 and advance to Friday's championship game against #2 Van Meter (11-0).  Sigourney-Keota ends the season 10-1 after their first trip to the dome since 2005. They bid farewell to seven seniors in Sam Sieren, Brady Duwa, Josh Mohr, Wyatt Sieren, Carson Sprouse, Bryce Greiner, and Brayden Moffit.