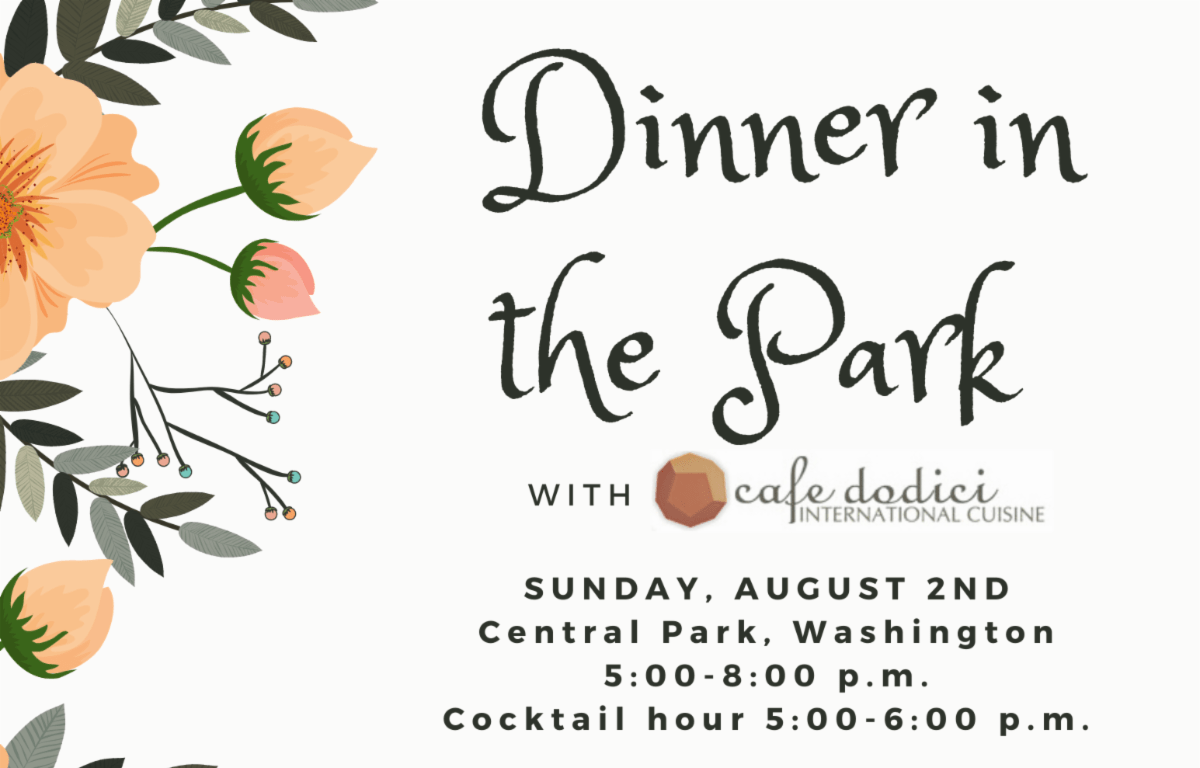 A fundraiser benefiting the Washington Chamber of Commerce and Washington Welcome Center is being held in Central Park this Sunday. The Dinner in the Park will feature a cocktail hour, three-course meal, and live music.
Café Dodici is preparing the food which will include a salad; a main course of parmesan, Dijon, and Italian-herb encrusted chicken breast with side dishes of potato salad, asparagus, and rolls; and the dinner will conclude with blueberry cheesecake for dessert.
The dinner is $60 per person. Reservations are needed and can be made through the Washington Chamber of Commerce.